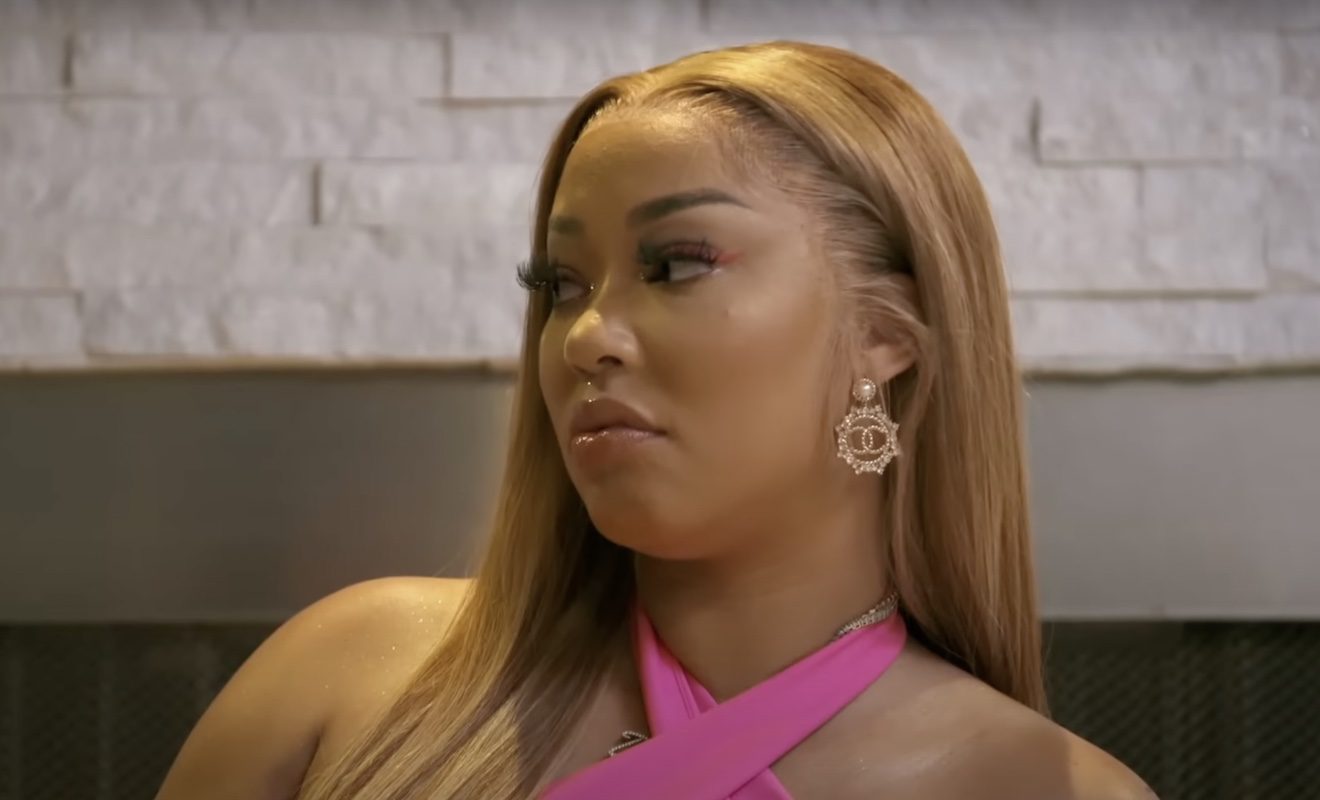 On the recent episode of "Basketball Wives,"  Angel, Duffey, and Jackie are still processing the drama that went down at Brandi's food tasting event. Angel doesn't want to be around the ladies and thinks a break would be good for her. She truly feels like her relationship with Roccstar is being attacked. Interestingly enough, Duffey is upset about the threats Roccstar made after Jackie told him about Duffey's past comments. 
When Duffey tells Iman that Roccstar threatened to expose her to him and cause him to end the relationship, Iman feels Roccstar was just being too emotional. And he's secure with his woman. So he's focused on Duffey ending her time as a DJ to be home a lot more. However, Duffey sets her sights on becoming a successful producer. That way she can still make her own money but she will be home a lot more as well. It's a win-win for her. 
And Jackie uses her podcast to bring the women together. She really doesn't want anyone to think she has messy intentions, even if that is what Angel feels about her at the moment. 
As Brittish continues to struggle with getting along and co-parenting with Lorenzo, she receives some advice from Brandi. Brandi reveals that she and Jason utilized therapy to get past his multiple infidelities. However, a social media post only sets back Lorenzo and Brittish's co-parenting relationship. 
Plus, Brandi has a health scare she didn't see coming.
Here's a recap for, "Episode 6."
Click next for the details.