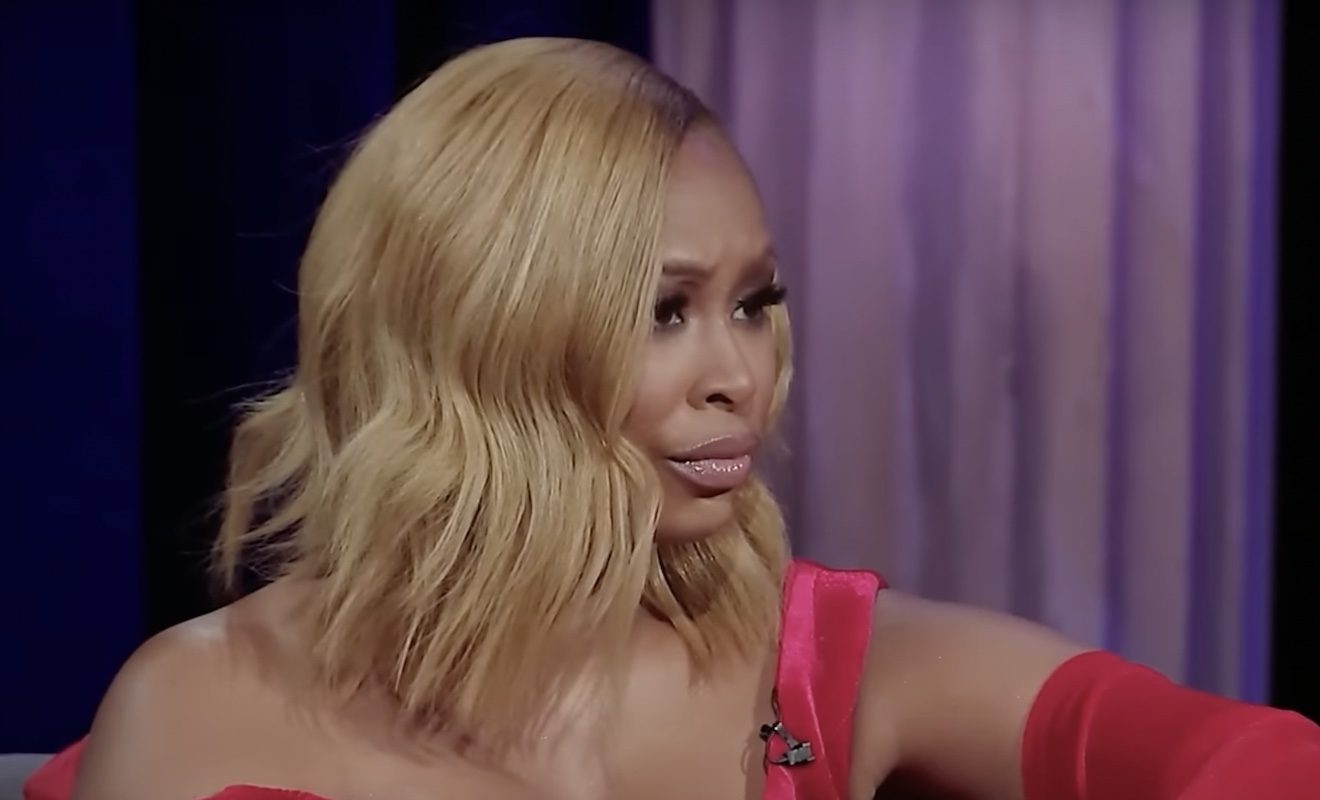 A lot went down when Winter Harris made her appearance at the LAMDC reunion.
Winter Harris is caught up in a lot of drama on "Love & Marriage: DC." She's been clashing with DJ Quick Silva and his wife Ashley Silva, as well as Erana Tyler and Jamie Tyler. In Winter's opinion, the couples have been coming for her and she's been defending herself. However, she's been accused of taking things too far because she said she's heard rumors about Quick and Jamie. And while she didn't get into specifics, she did confirm that she has heard cheating rumors about both men.
To no surprise, Winter was in the hot seat at the reunion. But what did seem to take her by surprise though is what happened between her and Monique Samuels. Monique called out Winter at the reunion. She feels Winter hasn't been completely honest with her when it comes to the others in the group. And in Monique's opinion, Winter has caused all of the drama she's currently involved in.
Monique Samuels called out Winter Harris on Twitter.
At one point during part 1 of the reunion, Quick became upset about the rumors. And he also had some harsh words for the man that Winter is reportedly dating. He called the man a ***** and made it clear that he wasn't calling Winter out of her name. But he doesn't get along with the man she is currently dating. And Quick believes this man is the source of the rumors Winter brought up at the reunion.
View this post on Instagram
Winter hopped on Twitter to say she felt uncomfortable while Quick was going off. She was grateful that Chris Samuels told Quick to calm down. She tweeted, "How is it that you have to be reminded you're speaking to a lady?? I needed security!! #LAMDC"
Well, this tweet didn't sit well with Monique. She clapped back at Winter, "Now you know @DJQUICKSILVA was referring to the new guy you've been with. Chris saying that to Quick was only to remind Quick that he can't speak to him through you. DON'T DO THAT. I'm not about to let you come for Quick's character when YOU know what time it is #LAMDC"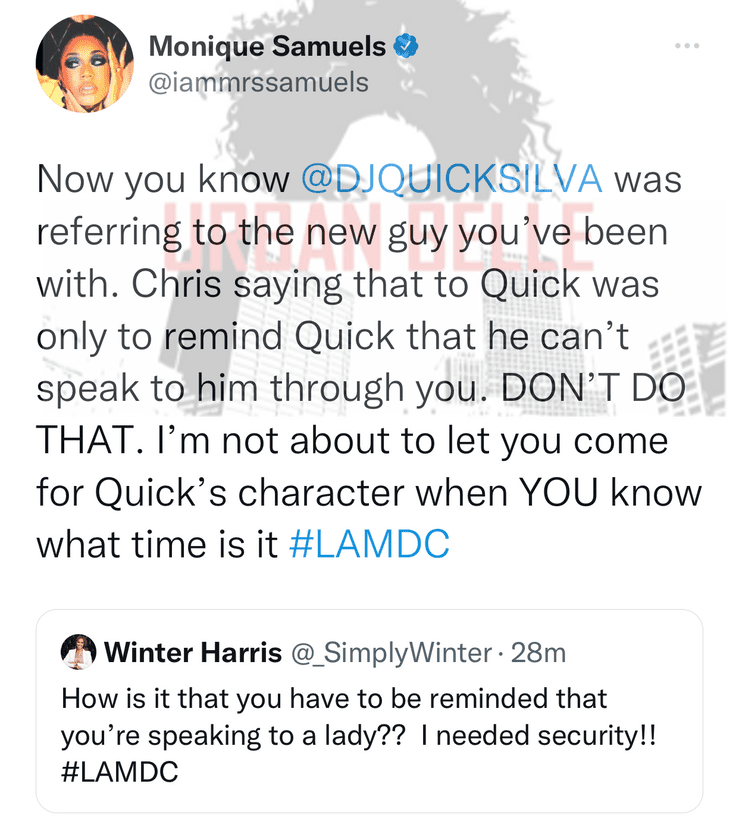 Winter responded and stood her ground, "He wasn't blind, he knew my friend wasn't there. I understand your loyalty, but at no point did I hear him apologize for bucking at me. Did you not see that Ashley had to restrain her husband? #LAMDC"
She continued, "No one had to hold their husband back when they were talking to you. I was never disrespectful when addressing them. #LAMDC"