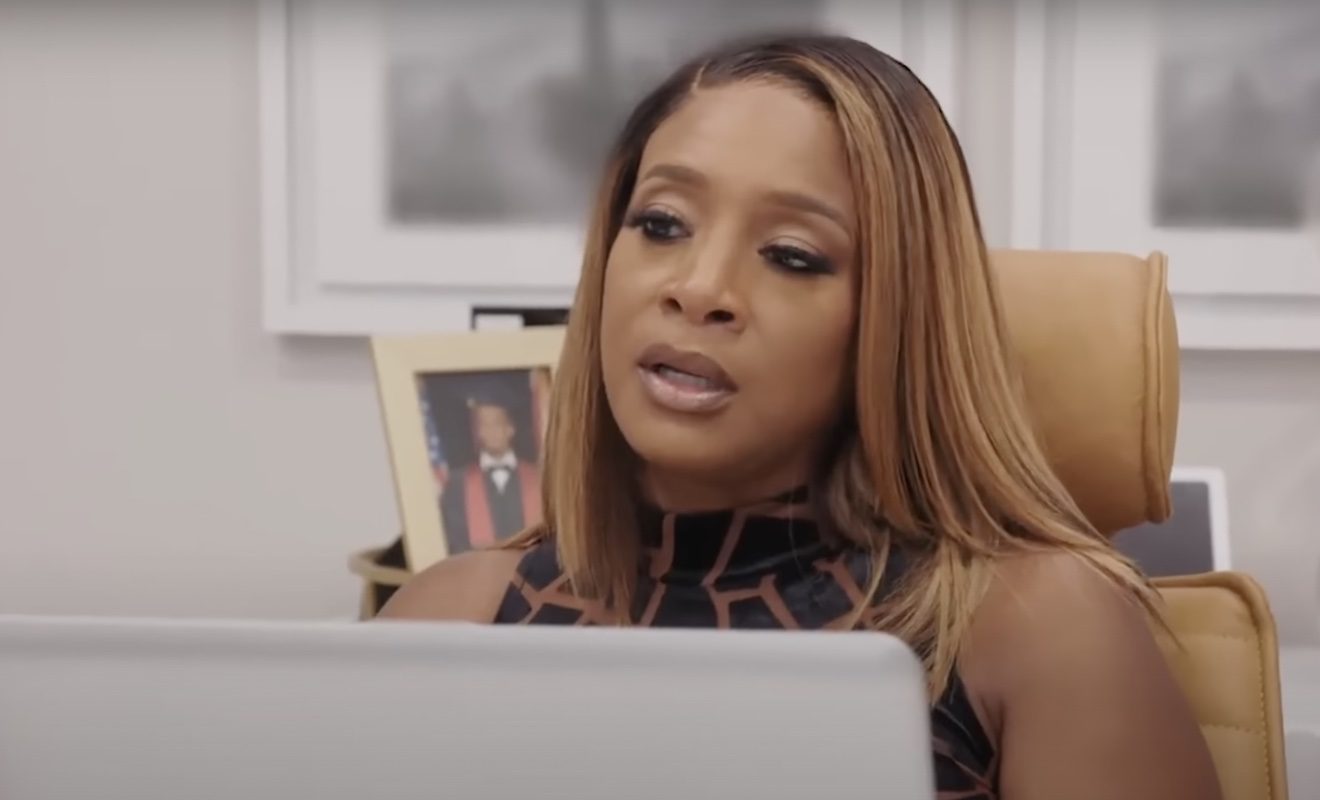 Marsau Scott was hit with cheating accusations thanks to Martell Holt.
"Love & Marriage: Huntsville" star Martell Holt was the first person on the show to accuse Marsau Scott of cheating on LaTisha Scott. He alleged that Marsau had cheated with "20 different women." After LaTisha confronted Melody about the claims made by Martell, the two women ended up clashing. Unfortunately, they haven't been able to move past the situation. Melody did apologize for how things played out. However, LaTisha wasn't ready to receive the apology. And Miss Wanda's interjection into their issues only made the drama much worse. So it's unlikely that Melody and LaTisha will be on good terms in the future. In the meantime, LaTisha's cousin Keke is now the person making cheating accusations about Marsau.
In fact, KeKe makes an explosive accusation about Marsau at the reunion that made LaTisha actually storm off of the stage. She actually alleged that Marsau had photos of an "unclothed" woman saved on his phone.
Kimmi Scott and Maurice Scott deny the scandalous rumors about Credit 1 USA.
Well, Maurice Scott has been the target of rumors as well. In a preview for the first part of the reunion, Carlos King brings up rumors floating around that involve Maurice's Credit 1 USA business.
He says to Maurice, "What about these rumors – that at Credit 1, there's *** parties going down after-hours?" Carlos continues, "And there's lot of tweets that have said this."
Maurice responds, "I actually started doing homework, and some people may find themselves in a lawsuit. Keep running that narrative."
At this point, Kimmi Scott steps in. She says, "My office used to be above Credit 1. And there were no *** parties. However, him, you, Cedarric (Collins), Marsau…they would hang out. Part of the reason even they wanted Blaque was they wanted a place where they could go and hang out."
Carlos asks, "And do what?"
Kimmi then says, "Listen to music, drink, play cards…"
In response, Carlos says, "Kimmi, I'm gonna say this to you…"
Martell has an idea where this could be going, "She naive, too?"
And Carlos goes on to say, "I may be a gay man, I can assure you no man is hanging out after hours listening to Beyonce's 'Renaissance' album."
😳 Catch Part 1 of the Love and Marriage: Huntsville reunion on New Years Eve at 8/7c on @OWNTV @OWNKeepItReal #LAMH pic.twitter.com/0RwD9kT5eJ

— Carlos King (@thecarlosking_) December 29, 2022