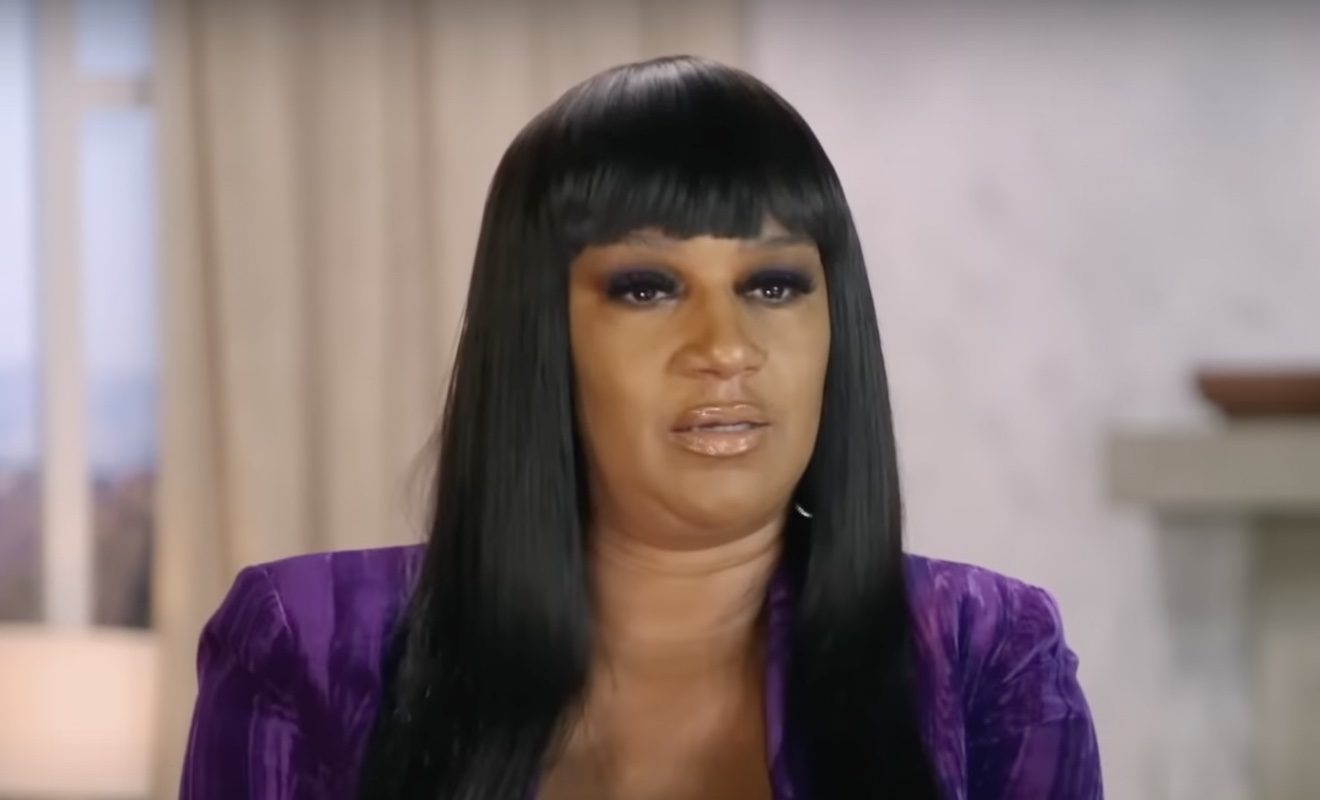 Jackie and Jennifer break down their tension.
Jennifer and Jelani catch up and discuss the fashion show drama. She really doesn't appreciate how Jackie acted. And she thinks that the real issue is jealousy. Jelani doesn't know if Jackie had bad intentions. But he tells Jennifer it's wise to know who really is on her team. 
Jackie and Brittish also discuss the situation. Although Brittish feels like Jackie was mean to Jennifer, Jackie says she doesn't care. She accuses Jennifer of doing messy things to her off-camera. So she gets her revenge when she sees fit. In a green screen interview, Jackie says that she will eventually expose the things Jennifer has done. In the meantime, she knows they need to have a conversation. 
Brandi also talks to Jackie about her issues with Jennifer. Jackie calls Jennifer a giraffe. She has no regrets about her actions. In a green screen interview, Jackie says that she invited Jennifer to look at a place via an open house. And Jennifer said that her listing was "low-end." Jackie didn't appreciate that since real estate has become a career she takes seriously. 
Duffey wants to express herself in a healthier way.
While the ladies meet up in a rage room to let out their rage, Duffey decides to see her therapist instead. She talks about her blowup with Brandi. And she believes she feels the need to be loud and mean because it's the only way to be heard. Her father was a boisterous man who served in the military. Duffey realizes she can do much better.
After Angel spends time with the group at the break room, she receives a phone call from her daughter's uncle. She was taken to the hospital because she had another migraine. And Angel is concerned and stressed out about her health.
Jackie confronts Jennifer.
The ladies continue to hang out at a restaurant after they release their rage by breaking things in the break room. Jennifer and Jackie talk about the tension they had at the fashion show. When it comes to Jackie's actions, Jennifer said she's not mad that Jackie attempted to upstage her. She doesn't think anyone can upstage her. But she didn't like some of the things Jackie said. 
Jackie apologizes for coming at Jennifer in a disrespectful way. Then she goes on to say that she was paid to appear in fashion shows. This upsets Jennifer. She stands up and does her catwalk. And she lets Jackie know that she has what it takes to model.
Frustrated at this point, Jackie tells Jennifer that she disrespected her recently. She goes on to say that Jennifer was invited to an open house for one of her listings. And Jennifer later said that the property wasn't good and the "white women on Selling Sunset" show better properties. 
This really hurt Jackie. She wants Jennifer to understand that she says hurtful things even if it's not her intention. Jennifer doesn't understand why what she said hurt Jackie's feelings. And it's clear that it's just the beginning of their problems. 
What are your thoughts on the episode? 
This apology took a COMPLETE 180. 😬 #BasketballWives pic.twitter.com/OeM0AtzdEU

— Basketball Wives (@BasketballWives) March 21, 2023