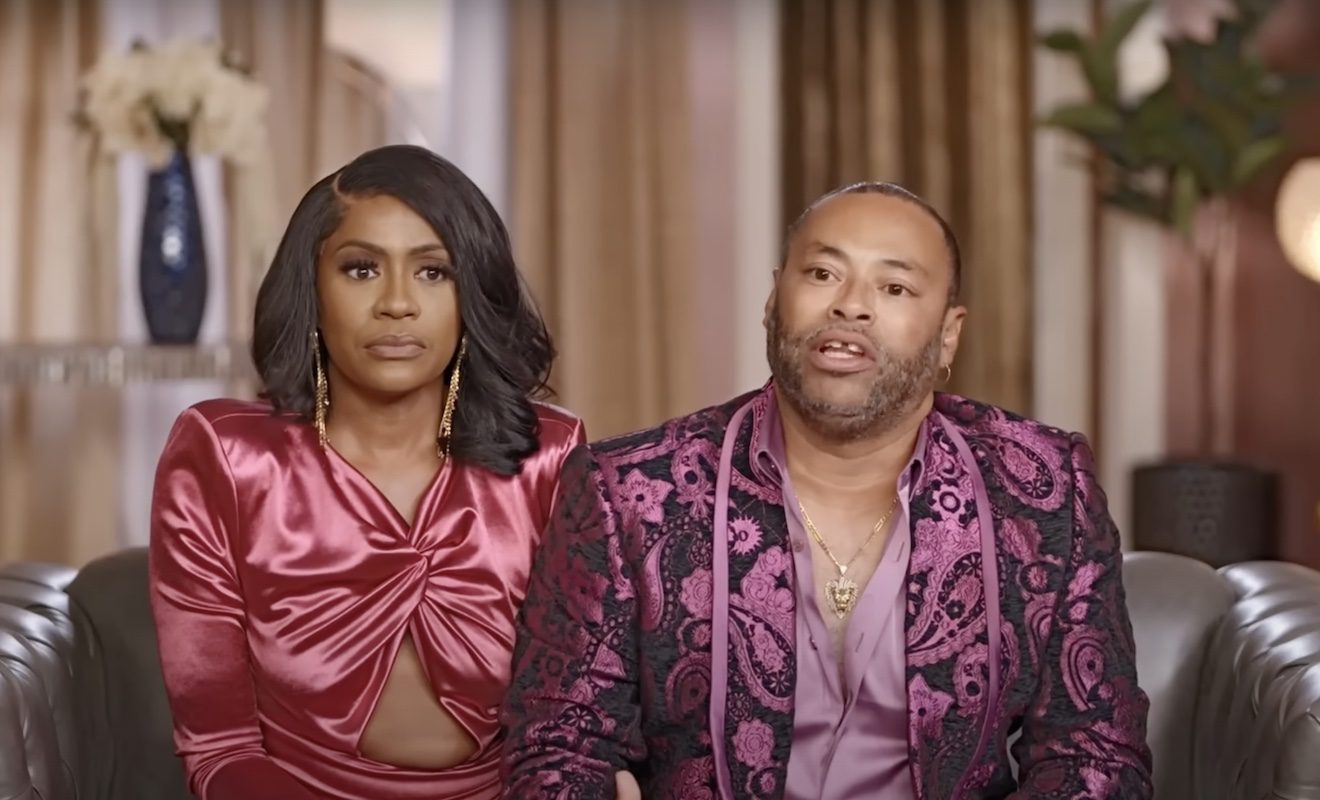 Sogucci Williams and JJ Williams' ex-wife aren't getting along.
"Belle Collective" star Sophia "Sogucci" Williams has made it clear that she isn't on the best of terms with her husband JJ Williams' ex-wife, Selena Johnson. On a previous episode, Sogucci said that she usually just tries to stay out of the way when it comes to Selena. But they have tension because Selena was told that Sogucci has been talking about her. Sogucci denied this. And when she attended the baby shower for her stepdaughter, Sogucci decided it would be best to not interact with Selena. Well, this will come up on the upcoming episode. Apparently, Selena didn't like this. She felt it was a bit rude considering she planned the baby shower.
In a preview, Selena confronts Sogucci for not speaking at the baby shower. To no surprise, it didn't take long for the situation to go left.
While Tambra Cherie is speaking to Selena, Sogucci briefly speaks to Tambra. Selena calls out Sogucci for not speaking.
"So this the only person you see standing here?"
Sogucci responds, "I mean you didn't want to speak at the baby shower. So…"
Selena was not having it, "The baby shower, honey? Did you see how ******* busy I was at the baby shower?"
Sogucci then says, "I wasn't even paying attention to that."
In response, Selena asks, "Did you even try to help out at the baby shower?"
And Sogucci answers, "Oh **** naw I wasn't helping out." Selena then quips, "You never do."
Selena Johnson claps back after Sogucci Williams labels her an extra.
It gets messier from here. Sogucci says, "No I'm not gonna ******* help out." Selena responds, "You never have."
Selena adds, "Before the baby shower it's been the same thing."
Sogucci replies, "Well, let's keep it the same then **** bye." She continues, "And then one, I'm not gon sit here and be talking to an extra."
Now Selena was definitely not here for the "extra" insult. She then reminded Sogucci she was on TV first along with JJ Williams when they appeared on "Bring It."
"***** extra…I was on TV before you. What are you talking about?"
She continues, "***** I was married to JJ before you! You always been second to me! What the **** are you talking about?!"
Eventually, the two women nearly come to blows and have to be separated.
Check out the preview below.
Get ready! Y'all can't blame Marie Monroe for ruining this event!! Tune in tomorrow night for a all new episode of Belle Collective at 7pm CST on OWN. The BELLES will be RINGING!! 🔔 #bellecollective pic.twitter.com/YgbxDHYmXr

— Marie Monroe Abston (@MarieAbston) June 16, 2023