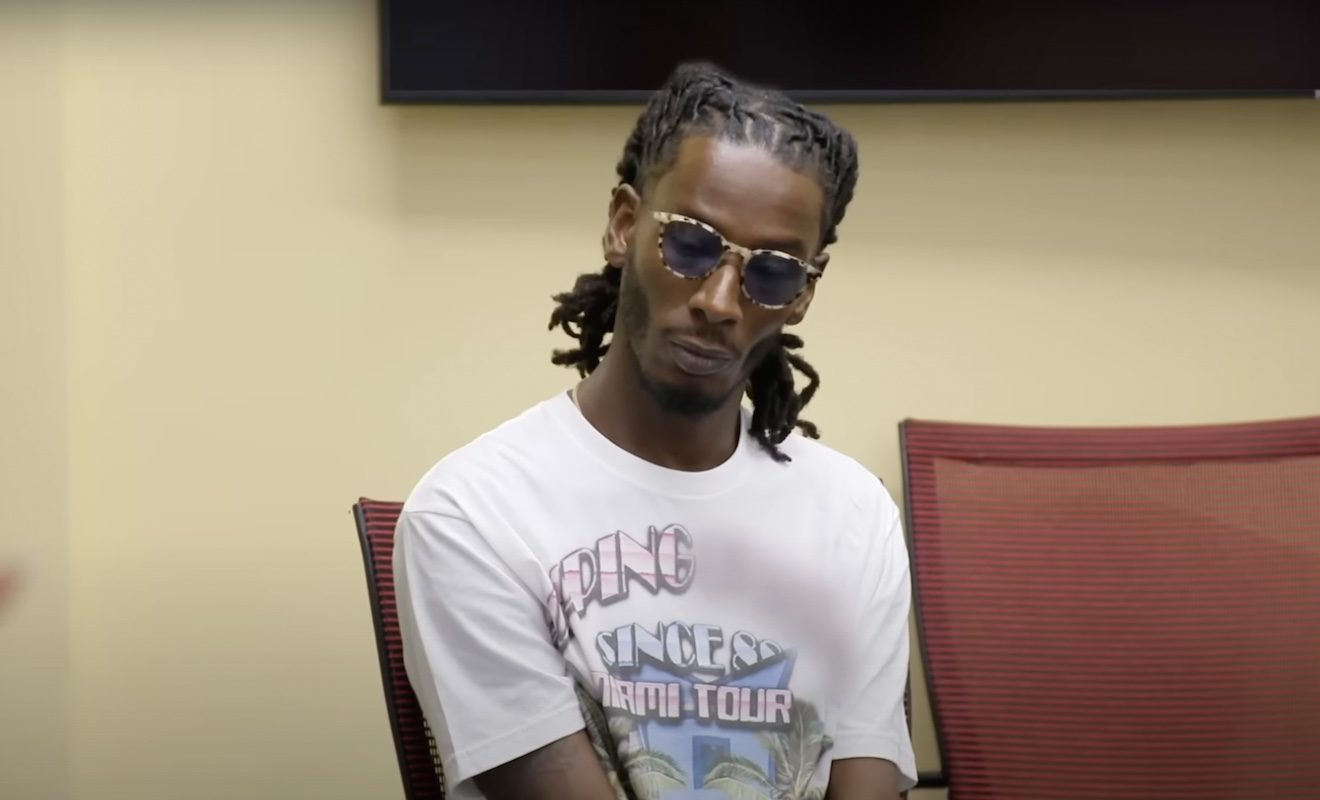 Rok needs some time to figure things out.
Alex comes by Gods of Ink to vent to Rok. However, Rok has some venting to do of his own. He's packing his things up so he can take a little mental health break. The drama with Krystal has been very draining. So he invites Alex to guest tattoo while he's away. Alex accepts the invite because his recent blowup with Made Rich left a bad taste in his mouth. 
Krystal has a change of heart.
AMH has a conversation with Made Rich about the drama he caused at Teddy's birthday party. She tells him he would have won an opportunity to tattoo a well-known client (Corey Jacobs). But after what he did, she was given the opportunity instead. He's disappointed to hear this. And while he doesn't think it's fair, AMH feels he needs to put his ego in check to thrive. 
Krystal is surprised to see Alex tattooing when she arrives to Gods of Ink. He tells her Rok said to call him if she's not okay with him guest spotting there. In a green screen interview, Krystal says she doesn't mind. But she just wishes Rok would have told her prior to Alex just showing up. She doesn't feel as if he's a considerate business partner. 
She also admits to Alex that she still has romantic feelings for Rok. But she's not sure how to go about being in a relationship with him again.
Can Rok and Krystal move forward?
Santana and Jahnova are able to show Made Rich where he made the wrong turn with the rest of the group. While he still feels like Alex kicked off the disrespect by causing drama at the mansion, he understands that it wasn't a good idea to get even. Doing so made him look very messy and unprofessional. This isn't a good look when he's trying to be a part of a team. 
Krystal surprises Rok with a romantic belly button dance. She tells him that she misses him and wants him back. But all this does is confuse Rok. He says it's hard to trust Krystal because she's always changing her mind about him. So he needs some time to think everything over.
Puma and Teddy have had enough.
Teddy and Puma call a meeting to discuss the birthday party drama with the entire group. Made Rich Is immediately called out and he apologizes to Teddy for his actions. But he tells Alex he won't receive an apology unless Alex apologizes first. Alex refuses to apologize. 
Puma takes over the conversation by telling Ink Dreamy that Trilla and AMH said they'd be okay with him leaving. They don't care for him or see the value he brings to the group. This leads to Ink Dreamy going off and arguing with Trilla and some of the women. Once Ink Dreamy gets behind Teddy like he's about to fight, Teddy becomes irritated. And it becomes clear to him and Puma that they need to cut some of these new artists in the coming weeks. 
What are your thoughts on the episode? 
Get it together Dreamy 😩 Stop scaring the ladies! #BICNY #BlackInkCrew pic.twitter.com/fKk786a5HK

— Black Ink Crew (@BlackInkCrew) July 4, 2023
WOAHHH 🤯 The sibling rivalry is crazy! #BICNY #BlackInkCrew pic.twitter.com/B3aDUNllHK

— Black Ink Crew (@BlackInkCrew) July 4, 2023
One thing about Krystal, she does NOT play and is not here for Rok's antics 😂 #BICNY #BlackInkCrew pic.twitter.com/kHs25pnOLf

— Black Ink Crew (@BlackInkCrew) July 3, 2023
Santana is getting Made Rich together 👏🏾 You can't tell people how to react to disrespect. 🤷🏾‍♀️ #BICNY #BlackInkCrew pic.twitter.com/ZbX3ZIALsd

— Black Ink Crew (@BlackInkCrew) July 4, 2023