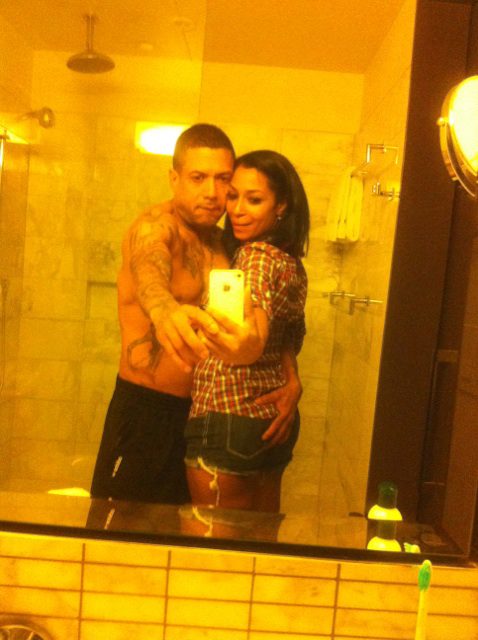 By: A.J. Niles
Karlie Redd continues making her press rounds and appearances as of late to keep her name and story out there despite the end of the first season of Love And Hip Hop Atlanta. When many found out that Benzino cheated on Karlie Redd during the Love and Hip Hop Atlanta Reunion show, many believed that their relationship would be over and done with. According to Karlie Redd, this is far from the case. In a recent interview, Karlie Redd was asked about her current status with Benzino.
Yeah, yeah, we talk all the time. We talk all the time and we go back and forth; one minute we're having sex and one minute we're not. I mean during the reunion show when everyone was out here we, you know, dibbled and dabbled. We go back and forth and it's just one minute he's…he's just one of those things where he has a temper. One minute he's angry and next minute he's not angry and it's like get your emotions together.
Benzino has yet to confirm or deny what Karlie Redd revealed in the interview. During the same interview, she referred to K. Michelle as "Psycho" and talked about how she felt about Benzino and his proposal.
So regarding the fake-out proposal, what was it like to actually experience that?

I mean if you were not going to propose to someone, why do you even bring a ring? Why do you even bring a ring to dinner, I mean because suppose I was to say yes like a dummy. I mean he wasn't ready and he probably bought the ring to think "Well maybe I am ready," I don't know what he was thinking, but he wasn't ready anyway, so.

If you had changed your answer and said something more positive like "No, I don't have any doubts" or something like that, do you think you would be in a different place with him right now?

No. No. 'Cause cheating is cheating is cheating.

And you would've had found out anyway.

Right! I would've eventually found out. I mean the day, I mean literally the day that he came to the dinner with the ring. Whatever you were thinking for your reason to come to dinner with a ring, I go to your house and there's a girl literally naked standing there telling me that she's been living with you. Obviously you weren't ready and my thoughts, my intuition — woman's intuition was right.