By: Amanda Anderson-Niles
It's been a headline kind of week for rapper Lil Wayne. Fresh from his recent controversy with NBA team The Miami Heat, it's been made clear that Lil Wayne likes to say controversial things and he's not big on making apologies. Despite proclaiming that he slept with Chris Bosh's wife and considers Dwyane Wade too feminine, the only person who got somewhat of an apology was LeBron James. Weezy claims King James is his "homie," but it's pretty clear that LeBron isn't interested on having any sort of friendship with Lil Wayne at this point. Regardless, folks are still waiting on Lil Wayne to address those disrespectful lyrics he rapped in reference to Emmett Till's violent murder.
And although there is a petition circulating the Internet simply asking the rapper to apologize to the Till family, he has still said nothing about the situation. So it appears to most that Lil Wayne cares more about basketball than the black community.
Emmett Till's family has already made it clear that they found the lyrics to be "disrespectful." But they decided to take things a bit further, and took the time out to pen an open letter to the rapper.
The family makes it clear in the letter that they feel the lyrics are taking away the seriousness of Till's murder and tarnishing its mark in our history.
Check out the letter that was obtained by Vibe below: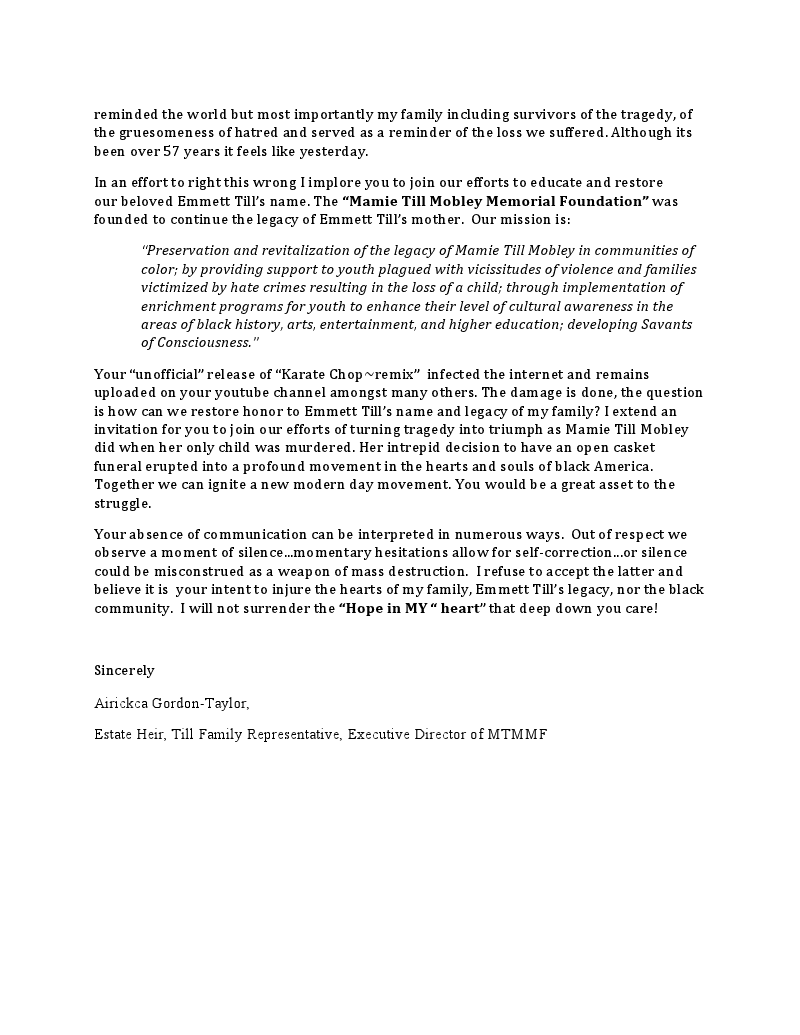 As of right now, Lil Wayne has still not addressed the controversy. But as his silence grows, so does the anger in the black community.