By: Amanda Anderson-Niles
K. Michelle and Chad Johnson dating? K. Michelle and Chad Johnson have been interacting with one another quite a bit on Twitter for the last few months, and their daily interaction with one another has caused many to speculate that a romance could be brewing between them. It also didn't help any when K. Michelle took to her Twitter account recently to slam Chad and his taste in women. When one of the singer's fans asked her if she would ever date the former football player, she said that wouldn't happen because he doesn't like to date real women. Despite that recent admission on the social media site, gossip site Media Takeout still concluded that both are now dating and posted pictures of them hanging out together the other day. The very vocal K. Michelle of course didn't waste any time addressing the speculation.
K. Michelle took to her Instagram account to shut down the rumor and even suggested she's not dating anyone and is completely single. She even revealed that she's so focused on her music right now that she's not really worried about pursuing any man. She writes: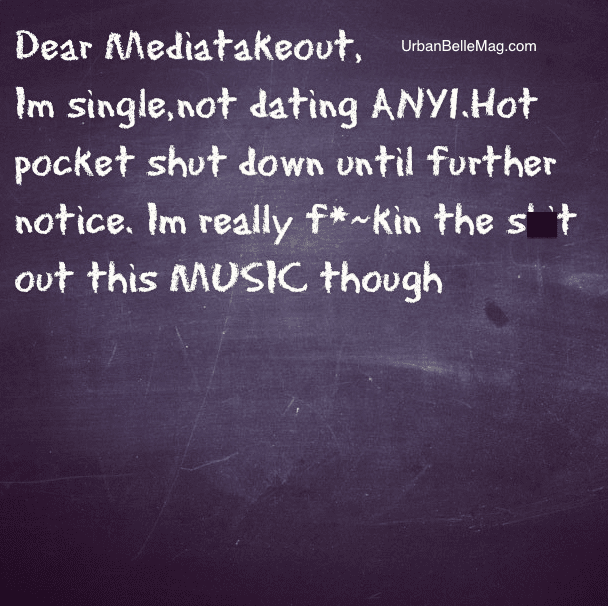 Let Chad tell it via his Twitter account, these two are just friends and hang out often on a platonic basis for now. But when one of Chad's followers asked him if it could ever be anything more than friendship, Chad simply said, "I love her, she's dope." We're not sure if that really answered the question though. But for now, don't believe the hype.