By: Amanda Anderson-Niles
Sundy Carter has proven on several occasions that when she gets mad, she will go for the jugular no matter who she's beefing with, and not even her own daughter was able to escape her wrath.
But now the reality star may have crossed the line with her co-star Brandi Maxiell considering Sundy took jabs at Brandi's difficulty in conceiving as a result of battling Ovarian Cancer.
The comments hurt and infuriated Brandi, but the show's executive producer Shaunie O'Neal isn't feeling Sundy's comments either.
She took to Instagram and posted the following a few hours ago after folks started demanding that Sundy be fired from the show: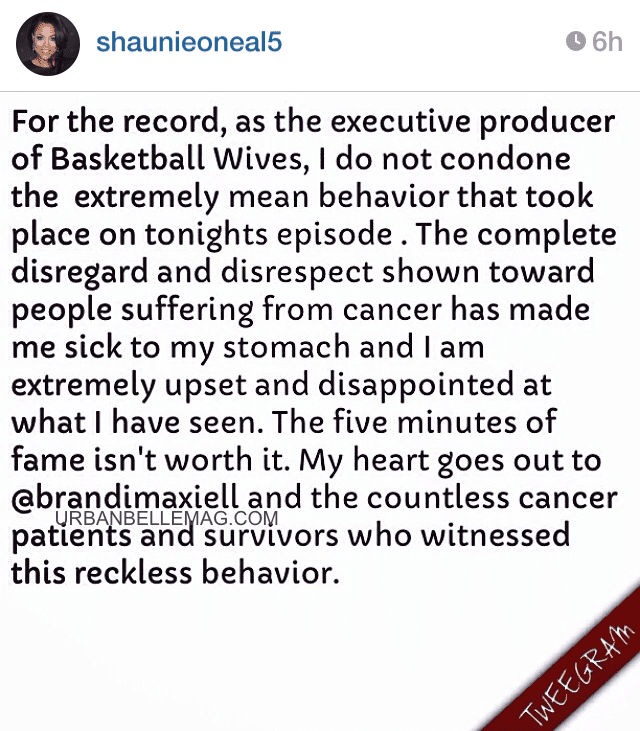 Sundy says she has since apologized to Brandi for the hurtful comments.