By: Amanda Anderson-Niles
K Michelle has had no qualms sharing with her fans about her struggles with men and relationships. And when she dated Indiana Pacers player Lance Stephenson, she shared most of their drama to Twitter and Instagram.
The former couple went their separate ways after it was revealed that Lance was still sleeping with his baby mama Feby Torres and even got her pregnant despite being in a relationship with K Michelle.
Lance is currently in a relationship with his baby mama again but K Michelle just confirmed on Twitter that he's still very much interested in her as well: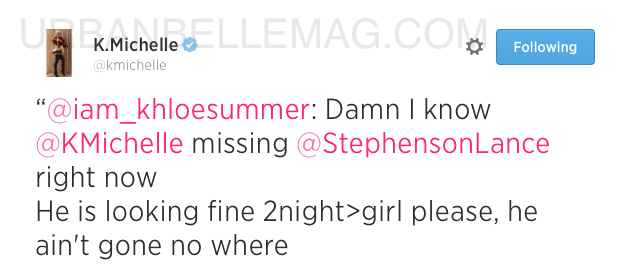 Interestingly enough, a few weeks ago K Michelle reportedly got into with Lance's baby mama on Instagram and told her she is still sleeping with him.
Messy.