By: Amanda Anderson-Niles
K Michelle and Elle Varner beef over Meek Mill? K Michelle and Elle Varner used to be besties, but now it appears the R&B singers are no longer friends. The timing for all of this is terrible considering Elle was supposed to make some appearances on K Michelle's upcoming reality show, but we're assuming none of that even matters at this point. The other day K Michelle took some not so subtle shots at Elle after she and Meek Mill posted the following to their Instagram accounts:
Now the whole #nocurvezone thing is in reference to what Elle said about Meek on Twitter months ago. As you may recall, Elle hopped on Twitter and said she turned down Meek Mill's advances and he clapped back and denied it went down that way on his Twitter account.
But K Michelle was rumored to be dating Meek a while back, but things didn't really work out. That didn't stop her from posting the following after she learned about Meek and Elle's postings: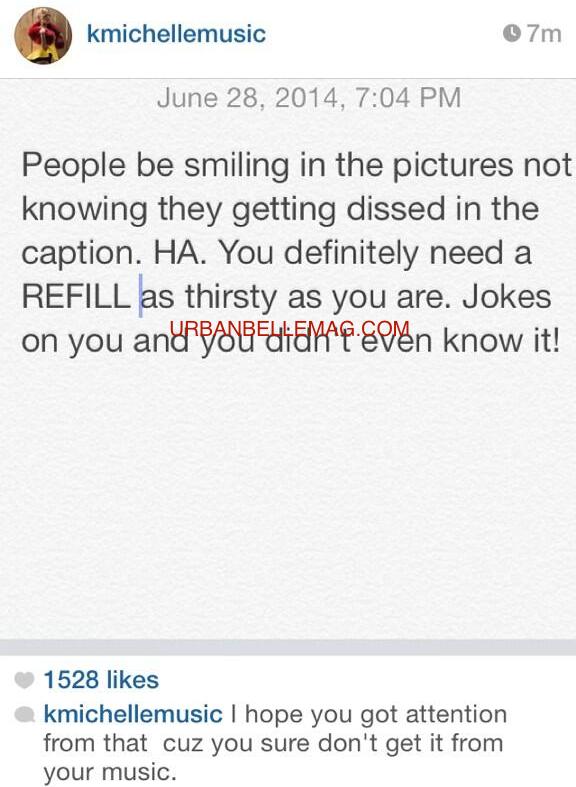 K Michelle deleted the post and Elle has not responded.