By: Amanda Anderson-Niles
It may be a holiday, but it appears Joseline Hernandez and Stevie J aren't taking any time off from turning up. The on and off reality couple is currently back off, and it's all because Joseline has allegedly been cheating on Stevie.
Benzino accused Joseline of sleeping with multiple rappers and Joseline took to her Twitter account to confirm the accusations.
In fact, she apparently didn't just stop at rappers, she even claimed to have had naughty run ins with NBA stars Kevin Durant and James Harden.
She tweets (read from bottom to top):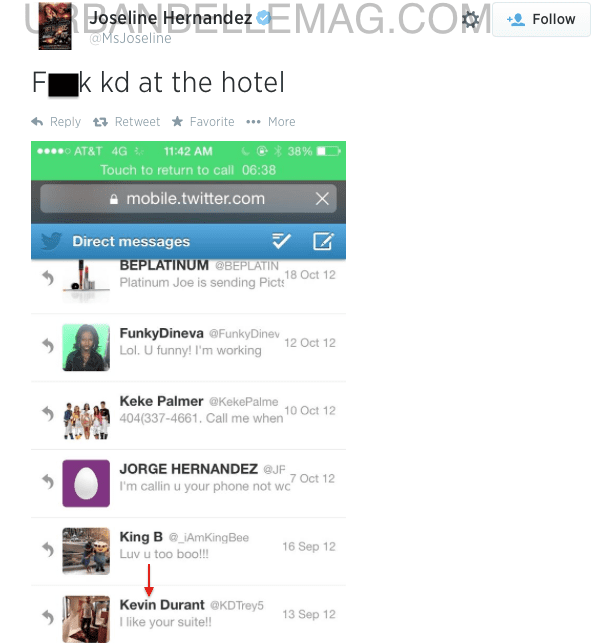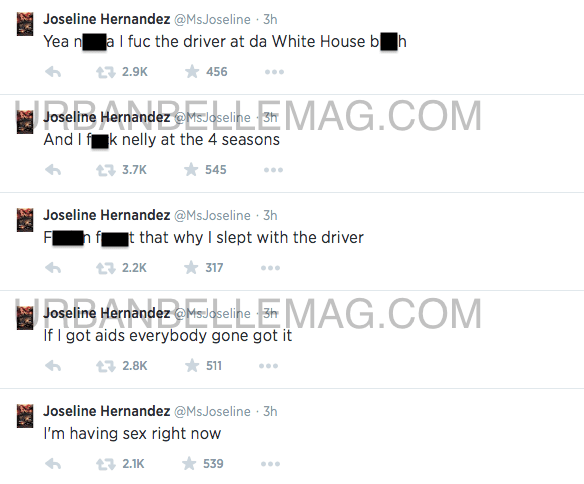 Just to sum it all up for you, Joseline is claiming she slept with rappers Drake, Rick Ross and Nelly. And she's also suggesting she slept with Kevin Durant and gave James Harden some "mouth work."
Could Joseline just be trolling or was she hacked? Only time will tell.