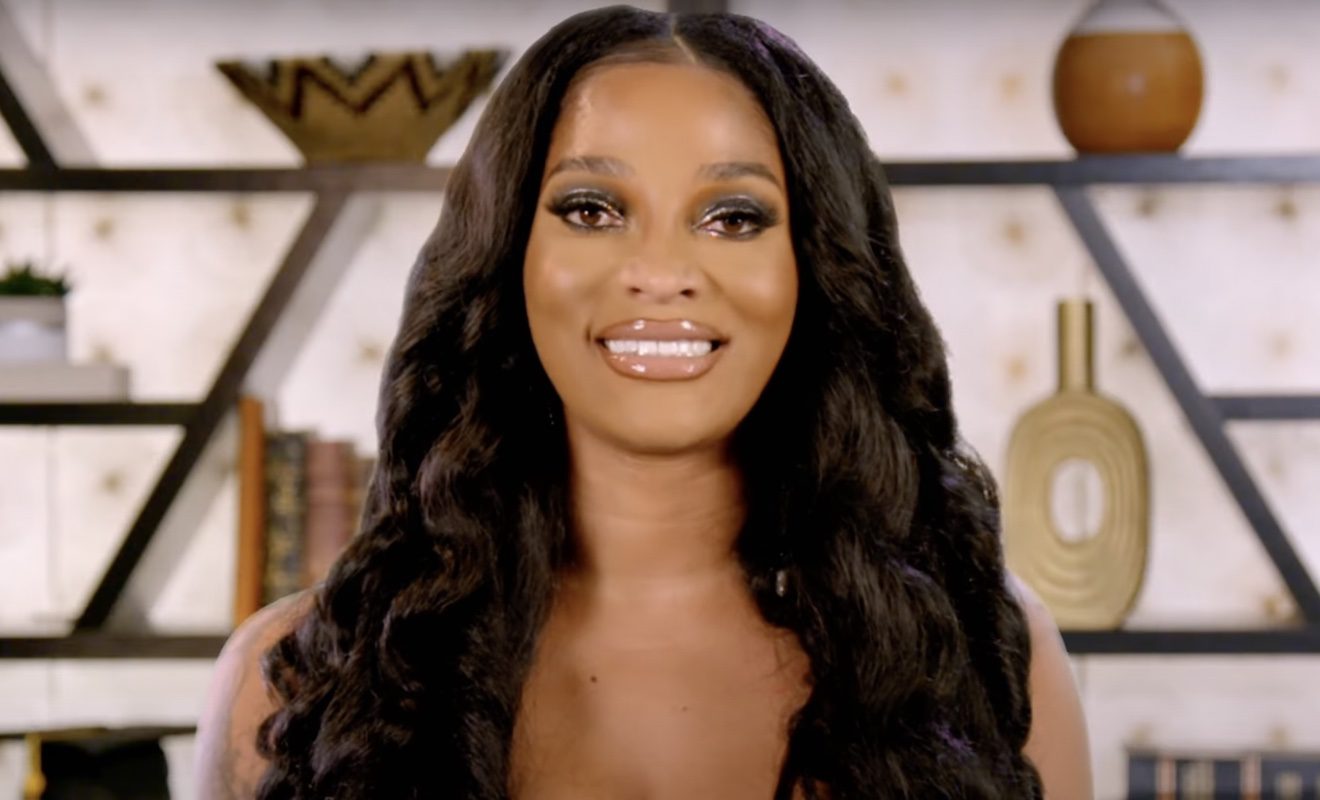 Tiffany Pollard rubbed Joseline Hernandez the wrong way with comments regarding a deceased pet.
Joseline Hernandez is currently a hot topic on social media. The "Love And Hip Hop Atlanta" alum has moved on to Zeus Network. Her hit show "Joseline's Cabaret" resulted in Joseline being sued. However, the suit was eventually dropped. The controversy did not sit well with a lot of people. So it was assumed that the show would be canceled. However, a new season is on the way. And in the meantime, Joseline is causing a lot of drama on the new season of "College Hill: Celebrity Edition." In fact, one misunderstanding with one cast member led to Joseline having tension with the entire house.
On the current season, cast members are attending classes in hopes to graduate from a certificate program at Alabama State University.
Tiffany "New York" Pollard told Joseline she was grieving her daughter's death. Joseline hugged her and offered condolences. In a later conversation, "My Wife and Kids" actress Parker McKenna Posey told Joseline that Tiffany was talking about her deceased dog. And this set off Joseline because she felt as if Tiffany lied to her.
Tiffany Pollard and Joseline Hernandez's conversation was tense.
When Joseline confronted Tiffany, Tiffany confirmed that she was talking about her dog. But her dog was like her daughter. And Joseline needs to respect her feelings. This really baffled Joseline. She told Tiffany that dogs are not children. She's offended by this kind of thinking because she's a mother to a human being. But she still wanted to understand where Tiffany was coming from.
Tiffany is hurt and offended by Joseline's refusal to accept her perspective. So she asked Joseline to leave her room because she was upset. And she didn't care to continue this conversation. This only escalated things because Joseline took Tiffany wanting her to leave as a form of disrespect.
Joseline said, "Now I feel like you trying me because I'm trying to understand your situation."
And Tiffany felt attacked, "But you're trying to come for me about how I felt because I'm grieving."
Joseline refused to leave until Tiffany started crying and screaming.
Amber Rose, O'Ryan Browner, and Parker expressed their disappointment with Joseline's behavior toward Tiffany. Amber in particular wasn't prepared to see Joseline speak her unfiltered mind about everything. She thinks it's a bit mean and intimidating.
Plus, Parker and Joseline were roommates. And Joseline locked herself in their room following her blowup with Tiffany.
Ray-J came to the conclusion that a house meeting was needed. So he spoke to Joseline about the tension. He also told her that Parker said she was locked out of their room.
This didn't sit well with Joseline. She started to feel like she was the outcast of the house. So she kicked Parker out of their room.
View this post on Instagram
View this post on Instagram
View this post on Instagram
Some fans think that Joseline is already out of control. However, others think Tiffany should have been concise from the start.