By: Amanda Anderson-Niles
While everyone was on social media discussing last night's performances at the VMAs, some artists were actually beefing with each other on Twitter.
K Michelle is no stranger to Twitter beefs and Instagram wars, but things escalated quickly when she referred to Nicki Minaj as the Queen of Rap on her Twitter account. The problem is she's actually on good terms with Lil Kim too, so Kim's fans went crazy in her mentions instantly.
K wasn't having it though and clapped back in no time (read tweets from bottom to top):
Kim wasn't pleased (read tweets bottom to top):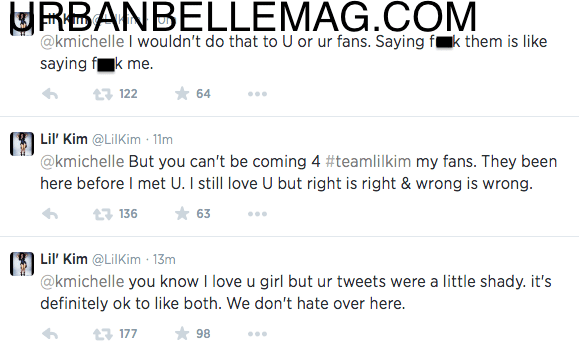 K Michelle made it clear to Kim she felt Kim was too old to make an issue out of the tweets and of course Kim responded: