By: Amanda Anderson-Niles
Reality star and R&B singer Tamar Braxton has had many public feuds and Twitter beefs with K Michelle, and their drama was reignited the other day when K Michelle seemingly took another dig at Tamar and her edges.
Within seconds of the Instagram post, people started to speculate K Michelle was shading Tamar again.
It all started when K Michelle posted this to her Instagram account: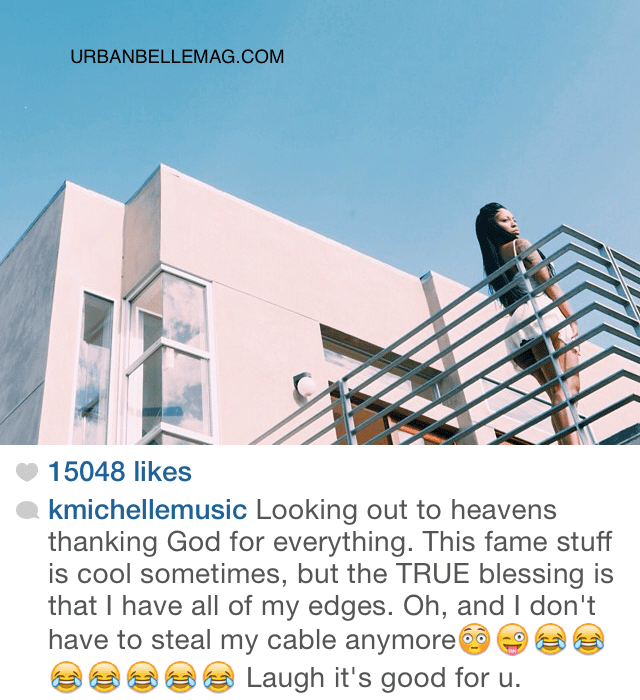 Tamar responded with the following, but some felt it was more so shade to Beyonce:
When the BeyHive started stinging in Tamar's mentions, Tamar made it clear on Twitter she has no issues with Beyonce but she does believe K Michelle likes to shade her for publicity (read tweets from bottom to top):
UPDATE: Fans of K Michelle are claiming she did not start this round of Twitter beef with Tamar. After K Michelle had a little back and forth with Lil Kim and the rapper's fans, Tamar apparently hopped on Twitter and shaded K's new management company Atom Factory not too long after:

Tamar has since deleted the original tweet.