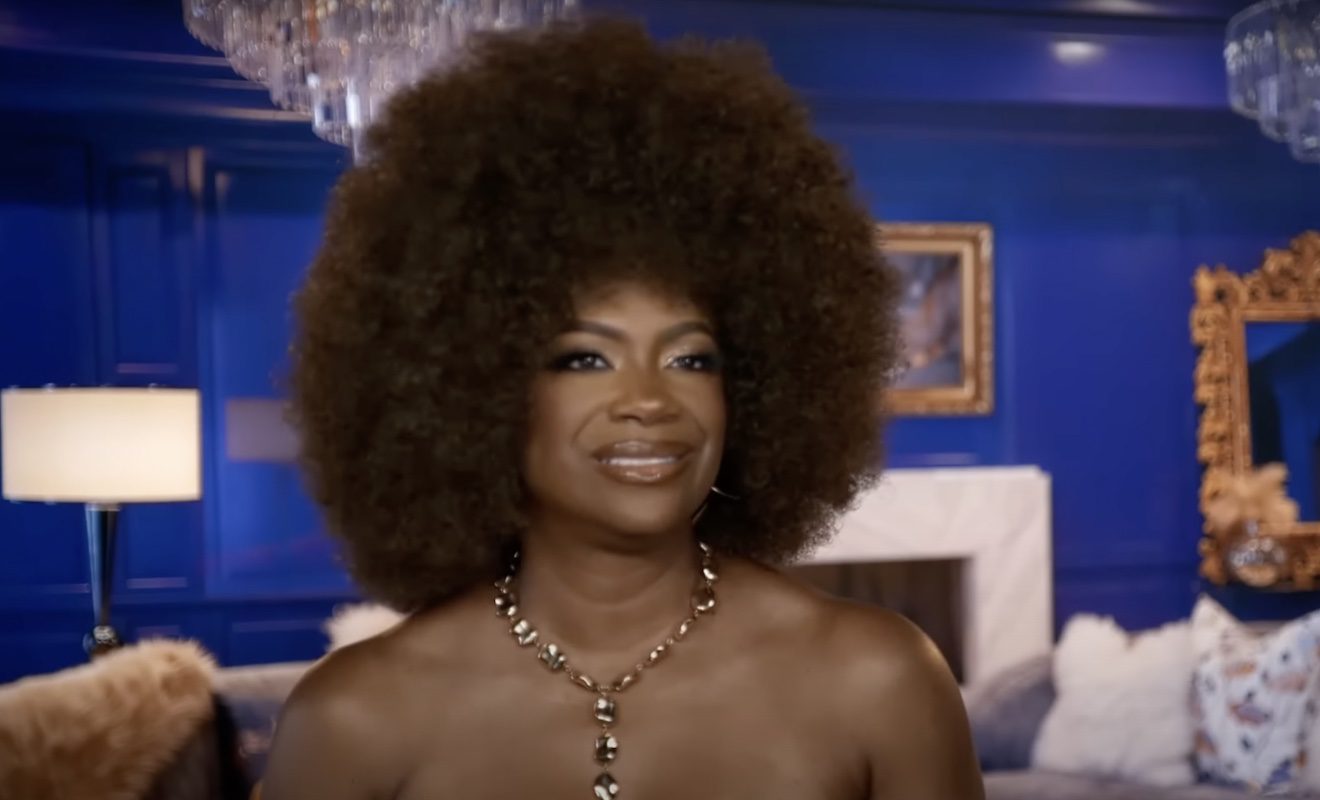 Tamar Braxton and Kandi Burruss' fallout came back up.
"Real Housewives of Atlanta" star Marlo Hampton is no longer in a good place with Kandi Burruss. This came out of left field for Kandi. In fact, she was a huge advocate for Marlo finally being given a peach. Regardless, Marlo didn't feel like she owed Kandi any loyalty for this. So she's been calling out Kandi on the show, in interviews, as well as on social media. Marlo's biggest complaint concerning Kandi is her position on RHOA. Marlo and Sheree Whitfield believe Kandi receives favoritism from those in charge. So Marlo said she is going to make Kandi work hard for her check moving forward because she's been "coasting." Meanwhile, Sheree said Kandi has too much power. And she wants Phaedra Parks to return.
Kandi's tension with Marlo and Sheree has been playing out on the current season of "Real Housewives of Atlanta." And Marlo hasn't been holding back. However, she was short on words during a recent interview via the Jason Lee Show. Jason told her that Tamar Braxton allegedly told him that Kandi wears fake designer clothes.
Marlo said that she has never seen Kandi wear fake clothes. But that didn't prevent the clip from going viral on social media.
Tamar Braxton denied Jason Lee's tea.
Tamar then took to Twitter to respond to the backlash. A Twitter user wrote, "Her music career is dead. She keeps trying to revive it but that's not working out. It's her CHARACTER. It keeps her from achieving great things. @Kandi character speaks for itself, that's why she keeps winning and peers praise her at all times."
After Tamar spotted the tweet, she replied, "😴 Check the billboard charts baby… & although that situation DID happen, I wish her and everyone else well. It's funny that whomever got y all believing silly things. My CHARACTER has me #13 this week & dish nation ratings are UP ✨."
She added, "And let me say this.. not only did I NOT say that…. My desire is to have peace and resolve over that whole situation. Everyone gets triggered when they are hurt 🙏🏼 ✨."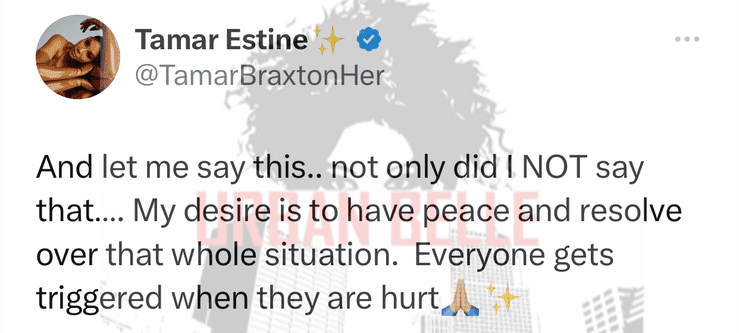 Months ago, Tamar accused Kandi and Todd Tucker of trying to fight her. The couple has denied Tamar's version of events.