By: Amanda Anderson-Niles
Shantel Jackson made headlines the other day after it was confirmed that she is suing Floyd Mayweather for allegedly abusing her during their relationship. Although Floyd has been accused of being abusive before and even served time in jail for getting violent with one of his baby mamas, some are still skeptical about Shantel's claims.
And it appears LHHNY star Erica Mena is one of those people. In a now deleted tweet, Erica says:
That Moment When You're Lying And Trying To Cry But Not A Single Tear Comes Out … The Thirst SMH.
When the backlash started to kick in, she then tweeted:
I say what everyone wish they can say!! Real Clear Too.
Interestingly enough, Floyd's baby mama Josie Harris also has something to say about the suit. She tweets the following (read tweets from bottom to top):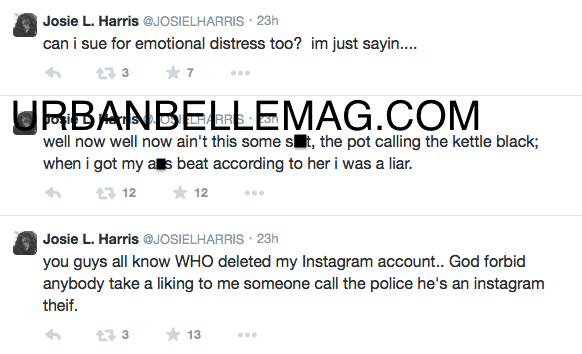 Spotted at Fameolous