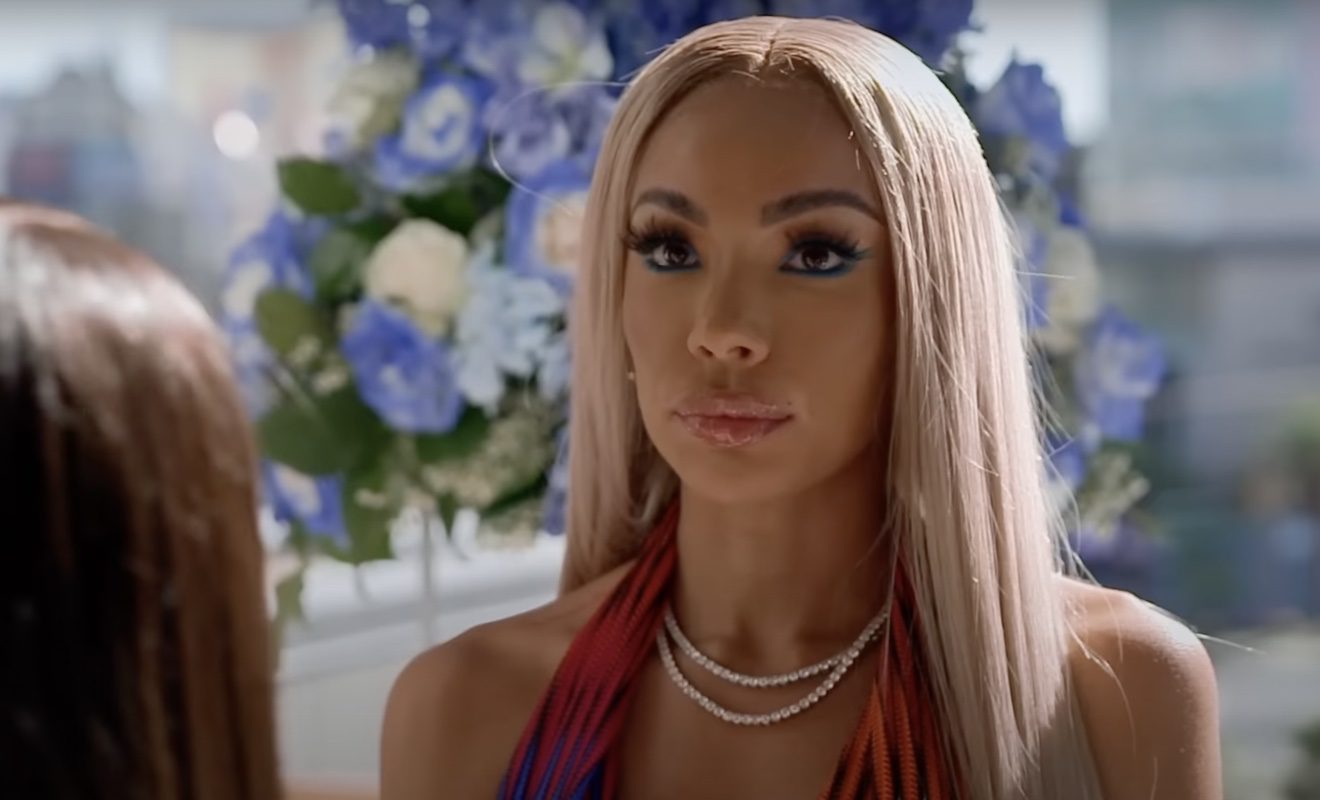 Spice and Erica Mena's fallout resulted in conversations about racism and Erica's firing from LHHATL.
"Love And Hip Hop Atlanta" star Erica Mena has been in the headlines plenty due to her controversial fallout with Spice. As we reported, Erica and Spice started having issues in their friendship over Safaree Samuels. Safaree told Spice that Erica was lying about him not paying child support. He showed her proof of him making payments this year. Safaree also said that Erica became upset with him when he had so much concern about Spice's well-being when she nearly died. Erica argued that Safaree didn't have compassion for her when she also experienced near-death complications bearing his children.
Interestingly enough, Spice believed Sierra Gates told the truth when she accused Safaree of trying to hit on her behind Erica's back. And Spice said she believed this because Safaree allegedly tried to get with her, too. But she also felt Safaree was truthful when he said Erica went off about him being concerned for her while she was in the hospital. So she wasn't sure how to feel about their friendship anymore. As for Erica, she tried to tell Spice that Safaree just started paying child support this year. But Spice didn't hear her out. And this frustrated Erica a lot.
Shekinah Jo suggested Erica and Spice hash out their issues while she was supposed to serve as the mediator. Although the conversation started off calmy, it became very controversial quickly. After Erica expressed she related to Spice because they are both single mothers doing things on their own, Spice took issue with the comparison. And she went on to tell Erica that her oldest son doesn't like her. Erica responded by pushing the table in Spice's direction and calling her a monkey multiple times. At one point, she even made monkey noises.
The public outcry from fans and cast members resulted in MTV eventually announcing it was parting ways with Erica. And she will not be on the upcoming season of "Love And Hip Hop Atlanta."
Erica Mena had a little bit more to say on Instagram.
Erica eventually released an official statement on social media. While she said she recognizes she crossed the line, she denied her intention was to be racist.
She wrote, "I deeply regret my insensitive comment and want to humbly apologize to anybody I hurt or offended by my thoughtlessness. My choice of words was wrong, and I take full responsibility for what I said. I am committed to listening to the voices of those affected and will work toward making amends. As a woman of color and the mother of two black children, I want to make it clear that my use of that word was not in any way racially driven. That said, I do understand the gravity of what I said and want to use my platform to promote inclusivity and equality."
One of Erica's Instagram followers responded. The person asked her if Spice apologized as well.
"Did she apologize to you for bringing up your child? 😒😒"
In response, Erica wrote, "She will never have the guts unfortunately."