By: Amanda Anderson-Niles
We told you a week ago that it was being rumored that Mona Scott Young was resisting bringing Althea Heart on to LHHATL full-time, and Benzino was furious. Then Benzino hopped on his social media accounts and alluded to Stevie J and Joseline trying to get him and Althea axed from the show, but now it appears that the couple has officially been axed from the show.
Benzino got on Twitter moments ago and tweeted he had to find out through TMZ that they were fired.
He tweets (read tweets from bottom to top):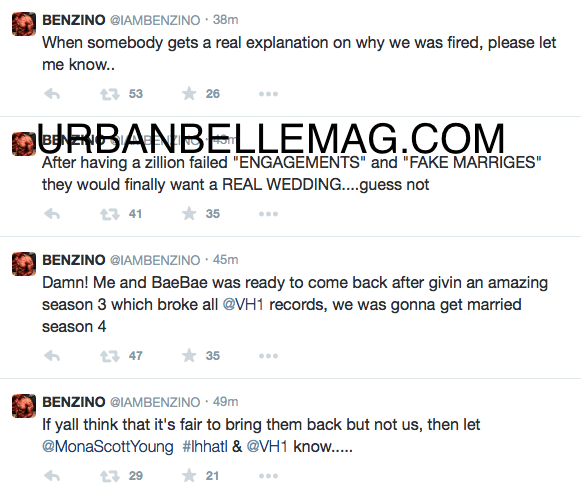 From the tweets, it appears Benzino plans to fight for his spot, but we're thinking Benzino may have sealed his own fate when he kept throwing jabs at Mona on social media weeks prior and even tried to fight another producer on part two of the reunion special.