By: Amanda Anderson-Niles
"Real Housewives of Atlanta" stars NeNe Leakes and Kenya Moore have made no secret out of the fact that they can't stand each other, and both continue to feud over who is the one true queen of the hit reality show.
Since neither are strangers to verbal jabs and low blows, it's pretty shocking that NeNe would send Kenya a cease and desist letter for slander.
Kenya posted what she claims is a copy of a cease and desist letter sent by NeNe's attorney to Instagram last night: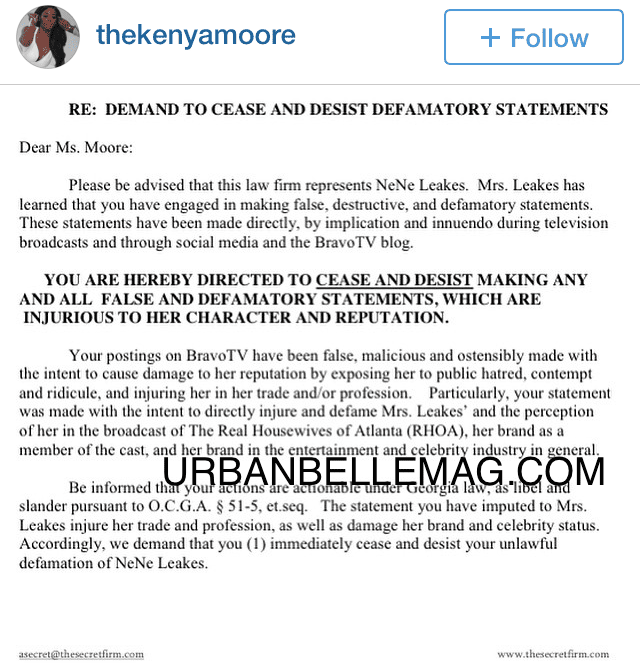 After the letter went viral, NeNe tweeted the following: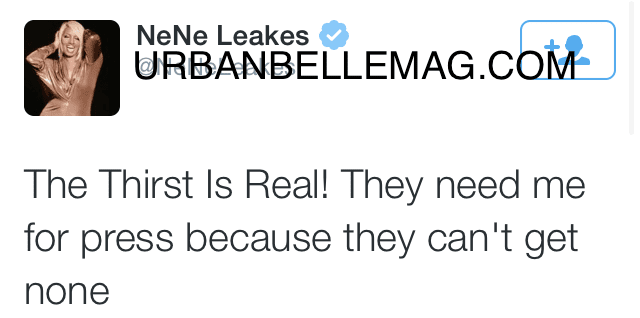 Now we have to admit the letter looks very suspect. Not only is an attorney's signature missing on the document, but so is NeNe's full name. However, the website is real and the firm itself appears to be real. It's also important to note that Kenya told fans on Twitter that this isn't the first time she's received a cease and desist letter from NeNe and reportedly Claudia Jordan received one as well.
We'll have to see how all of this plays out.