By: Amanda Anderson-Niles
Wendy Williams doesn't hold back when it comes to celebrities, and it's one of the reasons her daytime talk show is doing so well in ratings.
Wendy had some interesting words about Taraji P. Henson's most talked about scene from the latest episode of "Empire," in which the actress showed off her amazing body in lingerie.
Apparently one of Wendy's producers didn't think Taraji's booty was all hers while Wendy disagrees.
When she got word of the segment, Taraji responded on Instagram: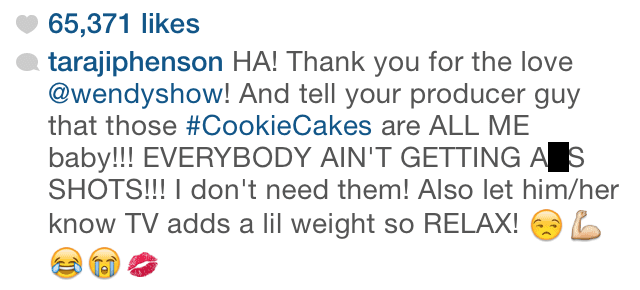 Check out the video below. The booty talk starts at the 3:59 mark.
Spotted at Fameolous