By: Amanda Anderson-Niles
Former "Real Housewives of Atlanta" star Claudia Jordan isn't having the best summer. Weeks ago it was reported producers of the hit reality show have decided not to bring her back as a full-time housewife, and now it appears she will also be exiting "The Rickey Smiley Morning Show" as well.
We told you months ago that sources were claiming Claudia and Rickey were clashing behind the scenes despite being friendly in public and on social media, but Claudia seems to suggest on social media that she decided to leave the morning show for other opportunities.
She wrote the following on Facebook hours ago: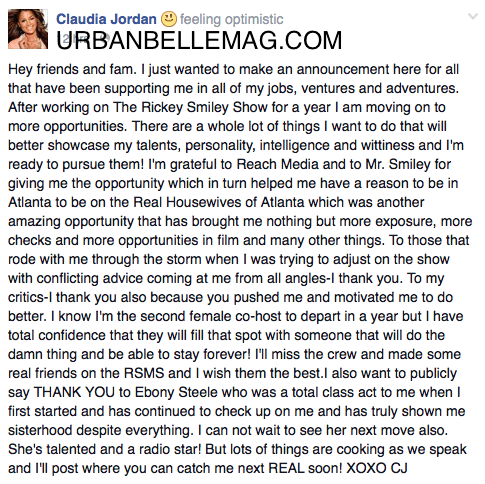 Rickey released a statement as well: