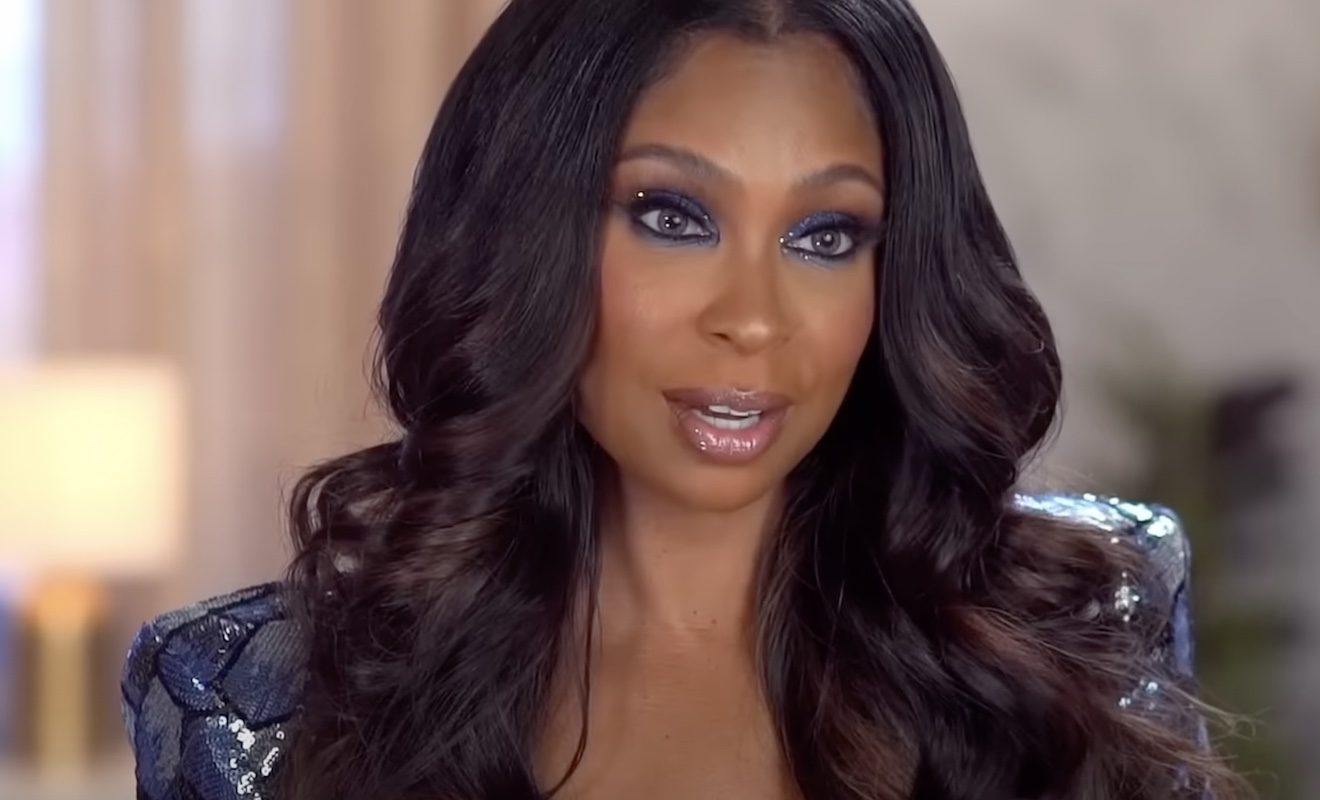 Jennifer Williams and Jackie Christie's feud has a lot of BBWLA fans talking.
"Basketball Wives" star Jennifer Williams said the current season of the show is all about her standing up for herself. As we reported, she's been having tension with Jackie Christie. The group really noticed it at a fashion show. Jackie didn't seem all that happy about Jennifer agreeing to strut down the walkway. So she decided to show off her own runway walk next to the stage while Jennifer was attempting to have her moment of shine. When Jackie was called out for this, she explained that she was only getting even with Jennifer. And Jennifer offended her off-camera during a phone conversation.
Turns out, Jackie didn't like a comment Jennifer made about one of her open house listings. According to Jackie, Jennifer complained about the house. And she told Jackie that the "white women on Selling Sunset" come harder.
After Jackie expressed that Jennifer's choice of words was offensive and felt unsupportive, Jennifer had no remorse. She also went on to say that Jackie should have been open to criticism.
Well, Jennifer suspects that Jackie got some payback while booking hotel rooms for a cast trip. Jackie and Doug Christie invited the women to Sacramento to enjoy their favorite spots. Doug is an assistant coach for the Sacramento Kings.
The trip was going fine until Jennifer discovered Jackie didn't book her a suite but a deluxe room instead. At this point, Jennifer was convinced that Jackie booked the room to be spiteful. So she called out Jackie. She also wanted to make it clear that she doesn't look like a "deluxe *****." And this only led to a major blowup in front of the cameras.
Jennifer Williams was not here for Claudia Jordan's opinions.
Jennifer and Jackie decided that it would be best for Jennifer to head back to LA before things only worsened between them.
Some "Basketball Wives" fans aren't happy with Jennifer's response. In fact, they have accused Jennifer of being a snob and overdramatic about the hotel room. Jennifer strongly disagrees with the backlash. And she said that she was certain that Jackie was trying to "son" her with the hotel situation. Jennifer said she is no longer going to tolerate disrespect from her coworkers. So she's not regretful about how she handled the drama.
Interestingly enough, "Real Housewives of Atlanta" alum Claudia Jordan had some words for Jennifer on Instagram recently via the Neighborhood Talk. And she wrote that Jennifer didn't act like someone who really has money.
"A truly wealthy person would never move like this. Ridiculous behavior."
In response, Jennifer wrote, "And somebody tell that broke *** Claudia Jordan to go open a briefcase and go find some money…I blocked her *** so I can't @ her…I'm really tired of this ***** bringing up my name!!"
To no surprise, Claudia clapped back. She wrote, "Please someone tell dookee mouth I never mentioned her name. And when I DO open a briefcase there's enough $$$ in it to quietly get the room I like without causing a scene acting above it all while simultaneously wearing rented labels. #SomethingBorrowed"
You can check out the screenshots below.