By: Amanda Anderson-Niles
The last time LaLa Anothony's name was tied up in tabloid drama, it was when multiple sources claimed her marriage to Carmelo Anthony was on the rocks.
The rumor ended up being true but LaLa later told the media they worked out their issues.
Unfortunately for LaLa, she's now caught up in another rumor and this time a woman on Instagram is claiming she broke up her relationship.
Black Sports Online writes:
People on Patrice's instagram are saying that the boyfriend she if referring to is rapper, Maino. This woman seems to have proof that Lala was cheating on Melo. There are a lot of people that will troll celebrities to get their 15 minutes of fame.
Even today, the young woman isn't backing down: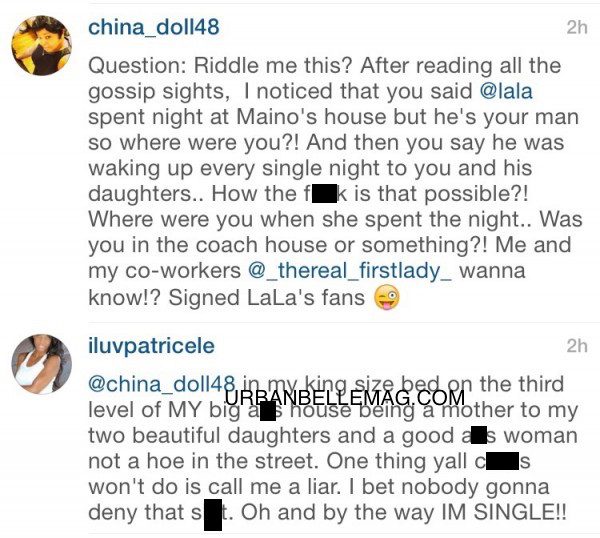 LaLa hasn't directly responded to the allegations but she did post this:
UPDATE: LaLa also posted this video: