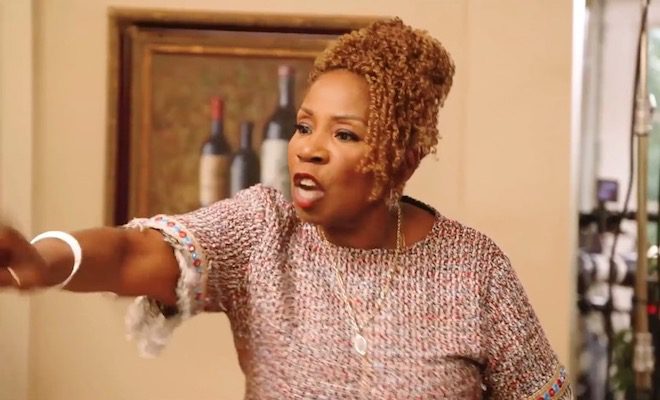 By: A.J. Niles
Next week, the first part of the highly anticipated two-part "Braxton Family Values" season finale, guest starring Iyanla Vanzant, premieres next week.
Adding to the speculation is a brewing beef between Iyanla and Tamar Braxton.
As previously reported, things between Iyanla and Tamar got heated, and both Tamar and Iyanla walked away. Afterwards, Tamar slammed Iyanla on social media.
Apparently, Iyanla's had enough of the behind the scenes clashing. Now she's reportedly threatening to sue.
Click next for the details.