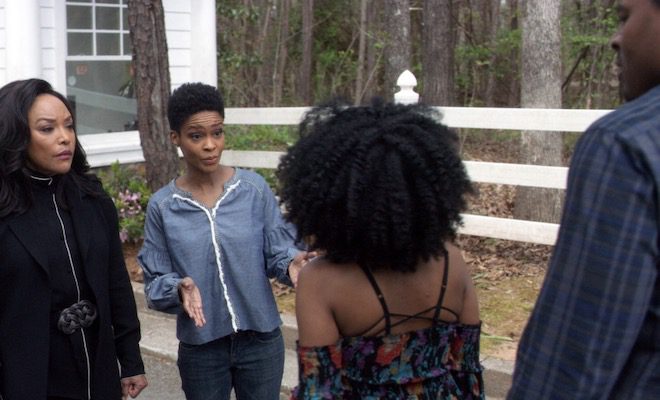 By: A.J. Niles
On last night's episode of "Greenleaf," Kerissa and Mae did everything they could to stop Zora from leaving with her abusive boyfriend. But Zora was determined to go off with Isaiah.
Amidst all of this, Jacob stopped things from going any further with Tasha. Meanwhile, James begins to have second thoughts about his divorce, and Percy sees something in Charity, offering her a job.
Here is the recap for, "Dea Abscondita."
Click next for the details.