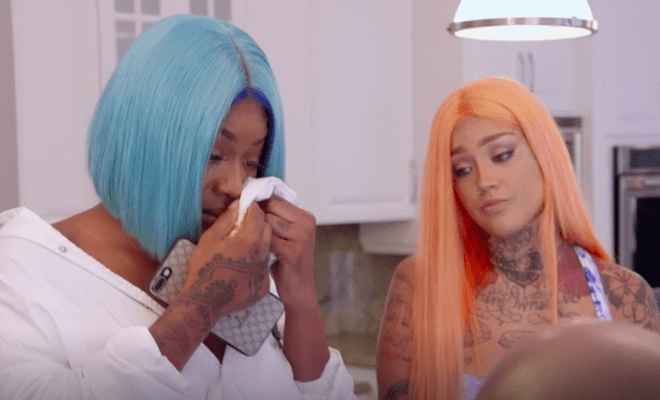 By: Amanda Anderson-Niles
On last night's episode of "Black Ink Crew," Jadah experiences a horrifying event.
While enjoying a parade with close friends and family, someone starts shooting. Her cousin gets shot and this forces her to reexamine her life.
Although Jadah isn't on the best terms with the rest of the shop, they still offer her the support she needs.
Donna and Alex are able to work things out during a group retreat.
And Tokie's dark past makes Melody reveal hers.
Here's a recap of "The Power Of The Headbands."
Click next for the details.