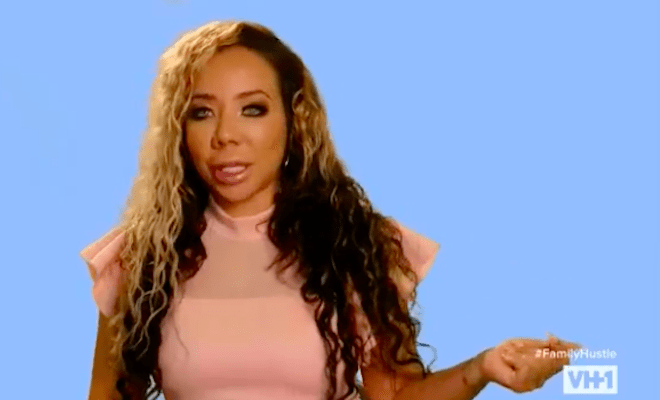 By: Amanda Anderon-Niles
On last night's episode of "T.I. & Tiny: Friends & Family," things get scary after Tiny's hair catches on fire at TI's birthday party.
LeToya's mother goes on an interesting blind date set up by Tommi.
Monica opens up about her friendship with Kevin Gates.
And Domani throws a party without TI's consent.
Here's a recap of "Find A Way."
Click next for the details.