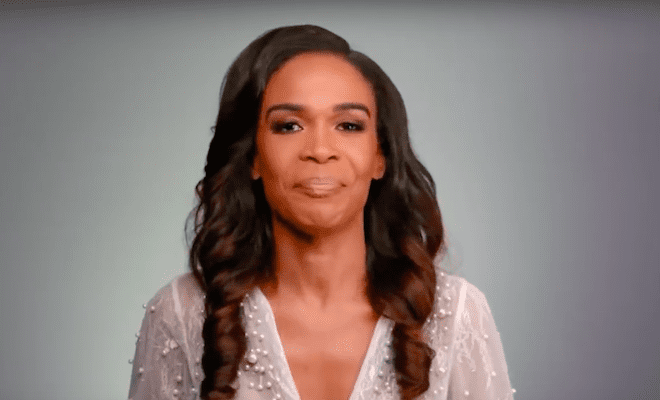 By: Amanda Anderson-Niles
Michelle Williams hasn't been too happy with the criticism surrounding her fiance.
As you may already know, the couple landed their own show on OWN entitled, "Chad Loves Michelle."
On the show, the couple seeks guidance on how to move forward with marriage as Michelle battles depression.
And the show has been receiving lots of mixed reactions.
In fact, some viewers feel like Chad may not be the best person for Michelle to be in a relationship with.
And a clip from the show is only giving the critics more material.
Click next for the details.