Who is Alexis skyy's baby father?
Alexis Skyy's baby daddy drama is closer to being fully resolved.
She was able to get Solo Lucci to take the DNA test a few weeks ago and she got in the results.
In a post and delete to Instagram, Alexis posted the results which showed Solo Lucci had a 0% chance of being the child's father. According to the photos, the test was done sometime around December 20th, 2018.
Alexis also posted frustration with online bullying she's had to deal with over this situation and is sad over how Alaiya will eventually learn about this saga.
Check out the post below.
Solo Lucci Threatens Alexis Skyy.
After the DNA test results went viral, Solo Lucci hopped on his IG Live to once again explain his side of the story and issue threats.
He claims Alexis approached him to not reveal the results of the DNA test and felt blindsided when she revealed them herself. Next, Solo proceeded to berate her, calling her out her name and threatened to reveal a video of her performing a s*xual act.
Later, Solo said he was the one pursuing a DNA test in the first place and he has a text message conversation of Alexis asking not going to the internet about the results.
Lastly, Solo claimed Fetty may still not be her baby's father.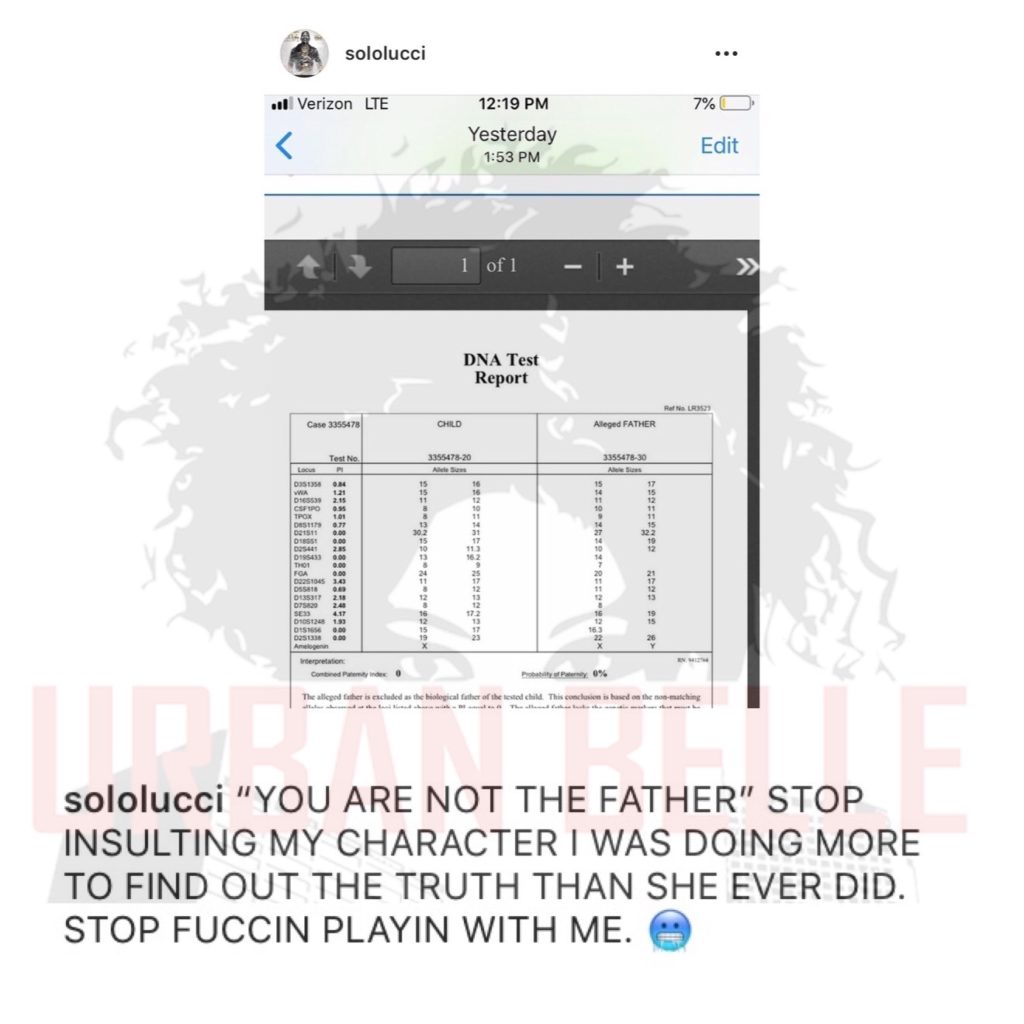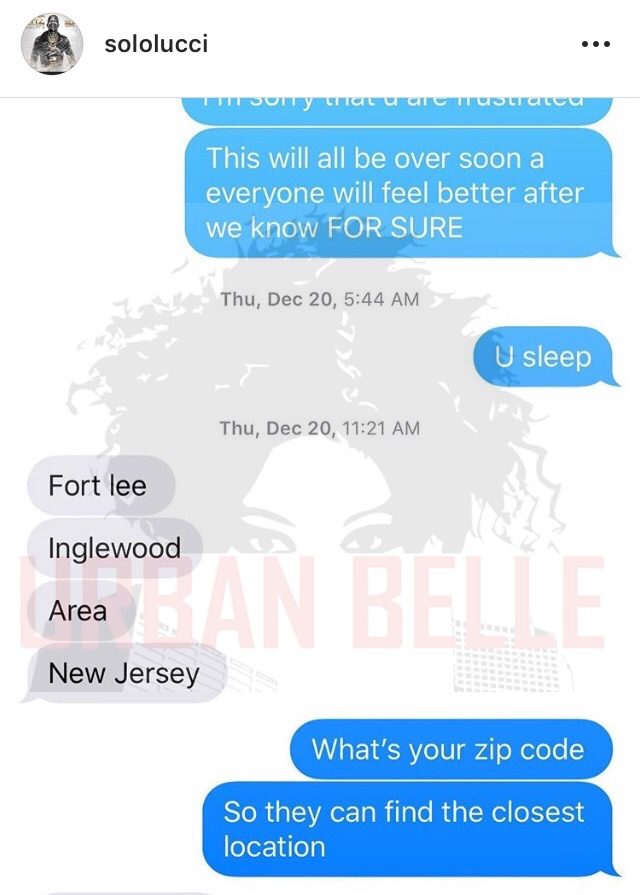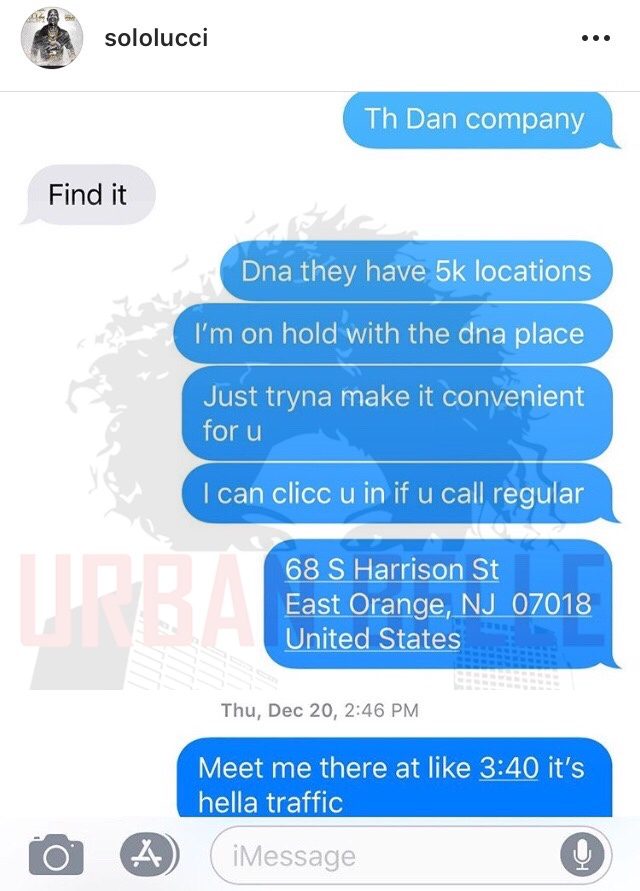 Interestingly enough, Fetty Wap was spotted at Alaiya's birthday party over the weekend.
Check out Fetty at the birthday party below.