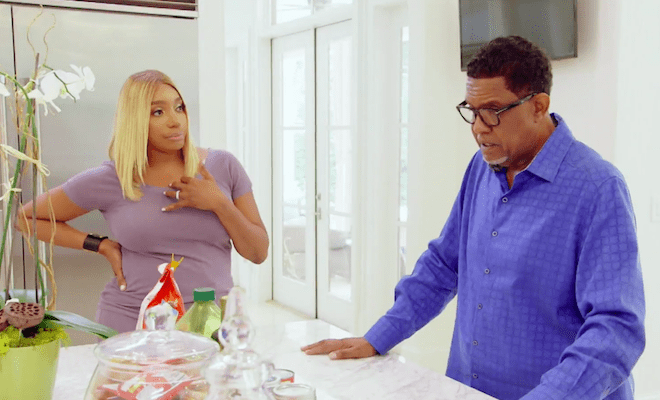 By: Amanda Anderson-Niles
On last night's episode of "Real Housewives of Atlanta," NeNe becomes frustrated with Gregg.
After a doctor's appointment doesn't go the way he wants, he unleashes on NeNe. Dealing with Gregg's anger and mood swings is beginning to take a toll on NeNe emotionally.
She tries to explain this but Gregg doesn't really hear her.
Porsha's latest blowup with Kandi forces her to see her therapist and have a serious conversation with Dennis.
When Dennis says he doesn't understand why he was wrong to text his ex, Porsha is forced to call him out.
And Cynthia's boo Mike meets a few of the ladies. Although they ask him some tough questions, he remains open and impresses them with his answers.
Here's a recap of "Texts, Lies & Therapy."
Click next for the details.