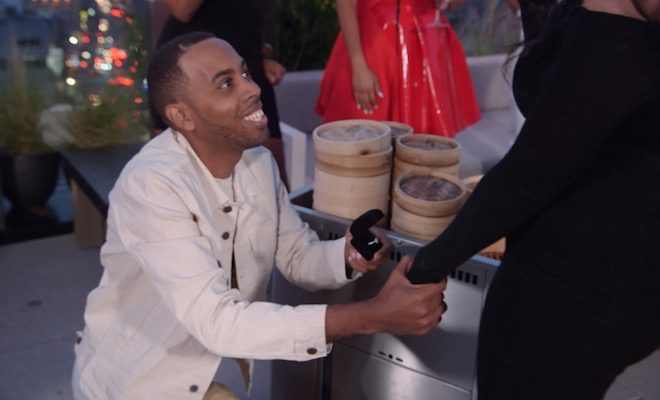 By: A.J. Niles
On last night's "Growing Up Hip Hop," JoJo popped the question to his girlfriend Tenice. He planed a surprise event for Tenice with their whole family.
Even Romeo was invited. However, Romeo and Angela didn't have many words to say to each other.
Meanwhile, JoJo and Boogie hosted a launch party for their Faxxx Media Group, inspired by Dame Dash. At the event, Boogie and Dame hugged it out and members of the cast performed.
Briana didn't show up and the cast was really happy about that too.
Here's the recap for, "Will You Be My Feyonce?"
Click next for the details.