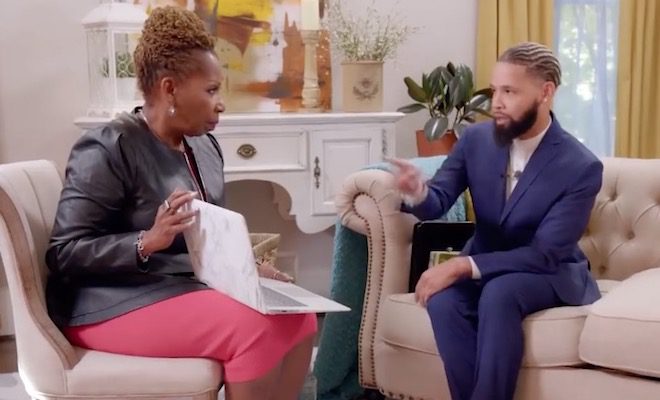 Last week's "Fix My Life" lived up to its title of "Living With Monsters."
5 siblings detailed the levels of abuse they suffered growing up as their mom gave them up as she dealt with a crack addiction.
After the episode was filmed, Iyanla learned their mother reached out in an attempt to reconcile.
Well, Iyanla accepted her request. However, when Iyanla had the siblings sit all in front of their mother, Iyanla held no punches.
"Your mom was a crackhead." – Iyanla
Iyanla had the woman listen to the extent of the pain each child experienced as a consequence of being given up.
Meanwhile, Iyanla also found time to sit with Kadeem to talk about a time where he and his twin sister had a major argument. As a result of that argument, Kadeem tore up Kadara's mailbox.
Check out the clips below.