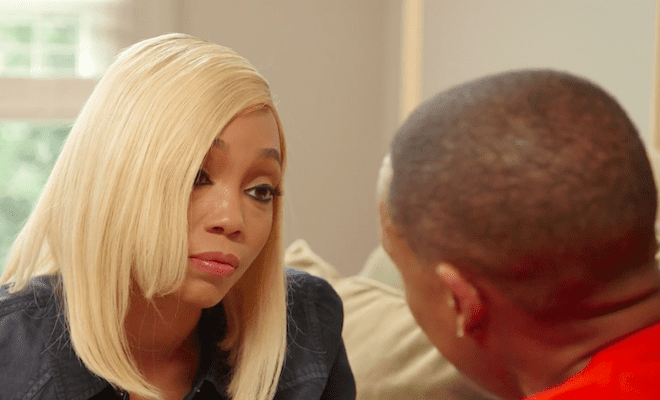 By: Amanda Anderson-Niles
Shamari Devoe got so drunk on the most recent episode of "Real Housewives of Atlanta" that she threw up on Eva Marcille.
And before that, she tried to kiss on Eva and touched Tanya Sam's crotch.
On the upcoming episode, she comes clean to her husband Ronnie DeVoe about her crazy night.
When he learns of Shamari's actions, he gives her a warning.
Click next for the details.