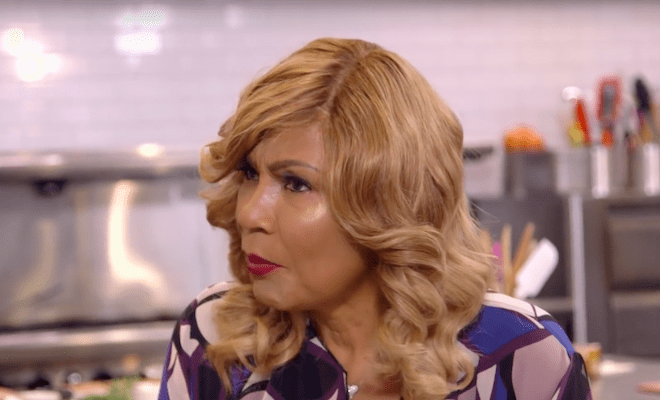 The Cussing Pastor has a bone to pick with Evelyn and Judge Mablean.
Both women infuriated him when they criticized him on Mablean's radio show recently.
On the show, they said he's not a real pastor and his followers are fools.
When the pastor learned of these comments, he went all the way in.
First he clapped back in a video posted to Instagram.
In the video, he even took shots at Evelyn's daughters.
Here's what he had to say:
So two old bats go live on a radio program to talk about me. And I'm talking about Judge Mablean and Evelyn Braxton.

I've never met either one of you liars. But you hags sat up on a radio program going live and lying about  my ministry. Lying about what I do, what I say.

We having a twerking contest, we did not. They want to talk about I curse all the way through my messages, d*mn it, take your a*s to my Facebook page and watch.

I don't give a f*ck about what you're saying.

Evelyn Braxton, you can't even keep your daughters in a wholesome, Christian manner. Got d*mn it they f*cking everybody and everything.

You want the facts on me, you want to really discuss me? Then got d*mn it contact me facts straight. Otherwise, shut your motherf*cking mouth.

View this post on Instagram
Then the dragging continued on another Instagram post.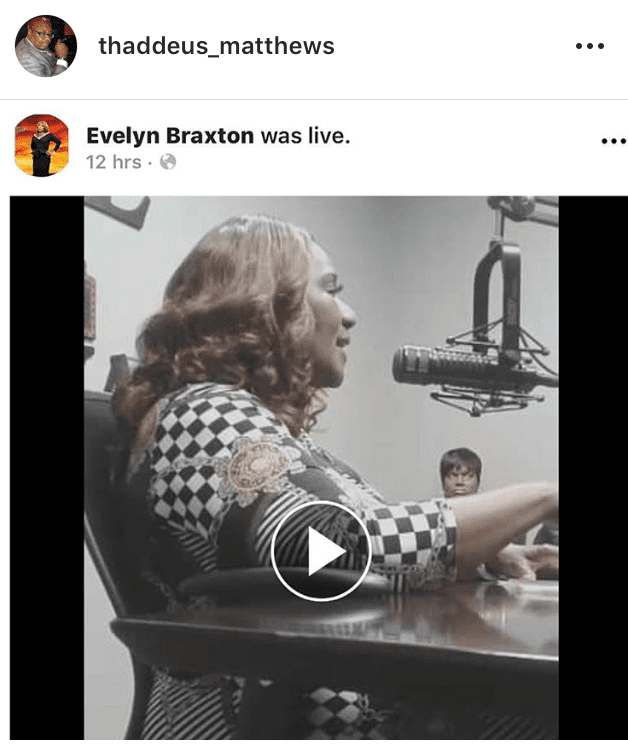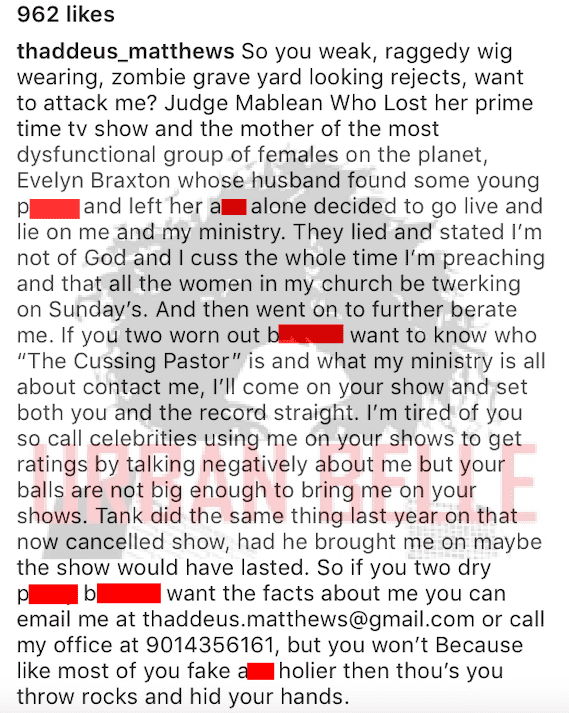 When someone warned the pastor that Tamar will come for him, he told the follower he doesn't care.
You can check out Evelyn's interview below.