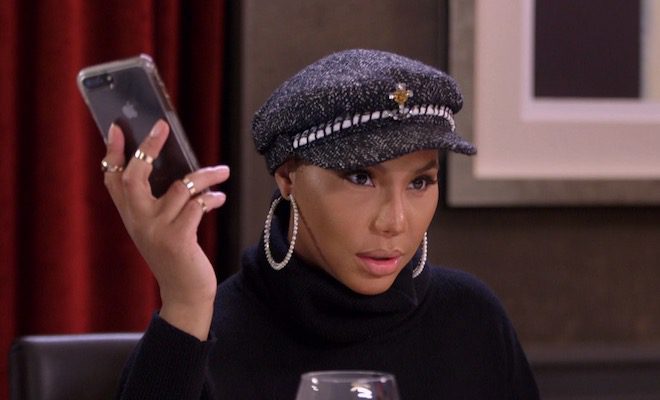 By: A.J. Niles
On last night's "Braxton Family Values," we finally hear from Trina the details of Gabe's demise.
She gives her sisters details of Gabe's diagnosis amid her birthday weekend.
Meanwhile, Tamar figures out who Towanda is dating. It turns out to be a close friend of the family.
Here's the recap for, "Sister Secrets."
Click next for the details.