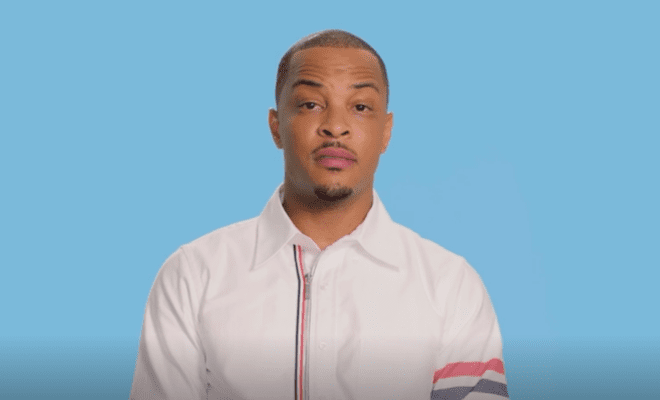 Monica needs an assistant.
She's going on tour soon and has a project coming up with Teyana Taylor. 
So it's important that she hires someone who can help her balance her work and personal life. 
But for now, being back in the studio has been very therapeutic. 
LeToya, Toya and Ne-yo's ex Monyetta go to a surf fitness class.
After they wrap it up, LeToya says she's worried about getting her body back. Toya tells her not to rush anything nor let society put pressure on her. 
While LeToya hears her out, she does feel like she has to get back on track because she's an actress. 
The women then discuss Toya clashing with her sister Beedy. 
They are nine years apart and they never lived together as kids. So they aren't close. 
LeToya says she's going through the same thing with her father. He's coming to stay at her house and meet his granddaughter. She's not sure how things will play out since her parents don't get along. 
Toya will come to the photo shoot to make sure both parents keep the peace. 
Tiny has been working on new music.
She wants to turn things up a little and be more raw this time as an artist. 
While she's getting hair and glam done, TI comes by. 
She tells TI that she's going to use her bedroom alter ego "Ryder" to revamp her career. 
TI doesn't like that she's showing this side of herself to the world. 
"Ryder" is just supposed to be just for him. 
Monica, Letoya and Tiny meet for dinner.
Tiny and LeToya are surprised to see Monica having a drink because she doesn't like to drink. 
But Monica says she's just been really stressed out lately. 
They then discuss that Tiny will be releasing new music under her bedroom alter ego. 
LeToya says it's a great idea and will be a good move for Tiny. 
It's time for grandfather duties.
LeToya's father comes to her house to meet his granddaughter. 
It's a happy time until LeToya tells him that her mother will be at the baby's photoshoot. 
She warns him that he's going to have to get along with his ex-wife. 
He's not sure how it will go since LeToya's mother can't stand him. 
Monica gets closer to getting a new assistant. 
She and Tiny watch behind the scenes as people come in to be interviewed. 
Everyone is impressed by a man named Ryan, who has plenty of experience and aces his interview. 
It's the day of the baby shoot.
Things get awkward quickly when LeToya's parents show up. 
Toya is there to keep the peace but LeToya's father feels like he's going to need a drink to cope. 
However, the exes go outside to hash things out. 
LeToya's mother tells her ex that he's going to have to do his part to have a relationship with LeToya. He understands this and plans to do better. Regardless, she won't be beefing with him or getting in the way. 
Toya is thrilled to see this and she's inspired to reach out to her younger sister Beedy. 
Tiny previews her new music.
LeToya comes by the studio to catch up with Tiny. 
So Tiny plays one of her new songs. 
It sounds like Tiny is singing about her past issues with TI. 
When Tiny says she feels like TI is being narcissistic to have an issue with what she's doing, LeToya agrees. 
Not too long after, TI shows up to the studio. 
He says he's always been honest about how weak his flesh is. LeToya says he needs to do better. 
TI then says that the Bible even shows that God used a lot of sinful men. 
"I'm the type of n*gga that Jesus would be walking with." – TI
Tiny and LetToya laugh. 
Toya and Beedy hash it out.
Beedy tells her it's hard to come around because she doesn't feel wanted. She also doesn't feel the "sisterly love." 
This hurts Toya's feelings. She feels like the outsider because she's always attacked for marrying Lil Wayne. Toya feels like a lot of people use her because of her lifestyle. But she doesn't feel like Beedy ever did this. 
Toya stresses that Beedy is independent. And she appreciates that. 
Having a relationship is important to Toya. 
She can admit they are both standoffish and moody. 
Both women agree they will spend more time together and make sure the kids are seeing each other. 
The women go out to experience Tiny's new music.
Tiny, Toya, Letoya and Monica head to a burlesque show in which the acts dance to Tiny's song. 
All the women think the song sounds great. 
TI's sister passes away.
When Tiny gets picked up by TI, he tells her he supports her even if he doesn't completely agree with her making music under her alter ego. 
Sadly, the couple gets some tragic news. 
TI's sister Precious was in a major car accident and passed away. 
What are your thoughts on the episode?
.@TinyMajorMama put it ALL out there with her new song…ya'll feeling in? #FamilyHustle pic.twitter.com/nqfy8KJFyh

— Friends & Family Hustle (@FamilyHustle) April 30, 2019