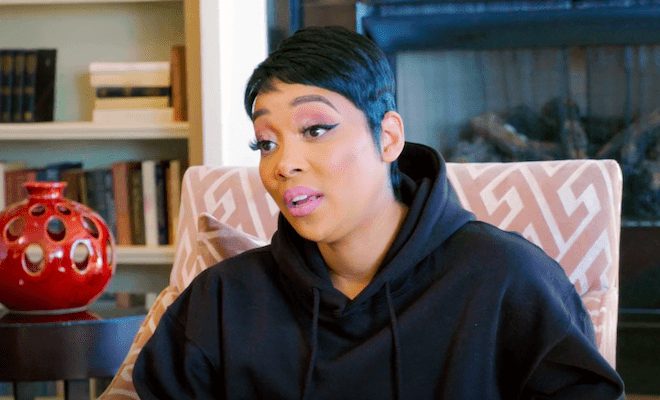 By: Amanda Anderson-Niles
On the latest episode of "Friends & Family Hustle," Monica opens up to Toya about her impending divorce.
She's disappointed that she will have to be a single mother of three at 38 years old.
But she uses her career as therapy during the process.
King wants to tour but TI doesn't think he's ready.
And Toya is still fearful of getting married again, while Red wants to make things official.
Here's a recap of "Secrets And Commitment."
Click next for the details.