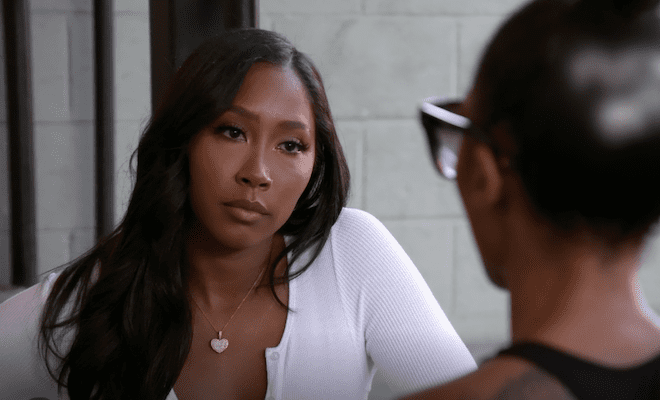 By: Amanda Anderson-Niles
On the latest episode of "Love And Hip Hop Hollywood," Moniece continues to clash with Apryl and Fizz. Now that the couple has confirmed their relationship, Moniece takes issue with their dishonesty. She tries to make it clear that all she wants is respect from both, but her attempts aren't successful. And Apryl and Fizz are convinced Moniece is just jealous of their relationship.
A1 tells Lyrica that he wants her to move back in for a "trial" period. But a blowup during Lyrica's rehearsal reminds her that they have a lot of issues to deal with.
Here's a recap for "Sound Off."
Click next for the details.