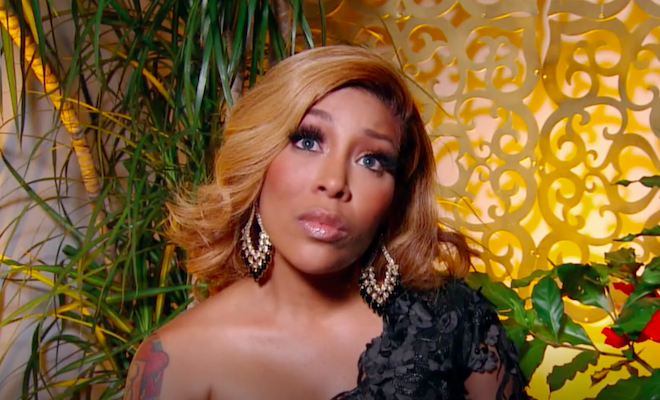 By: Amanda Anderson-Niles
"Love And Hip Hop Hollywood" viewers have a lot of opinions about Apryl Jones and Fizz. While some support the pairing, others have been critical. The latest episode was also one that has a lot of people talking. After Fizz and Apryl confirmed their relationship to the rest of the cast, Moniece Slaughter tried to talk to Fizz about their co-parenting issues.
But Fizz feels like Moniece is just using their son to pry into his personal life. He's convinced that Moniece still has romantic feelings for him. Apryl feels the same way.
While discussing this, Apryl also had some words for the outside critics as well. And one particular comment did not sit well with K. Michelle. So she had something to say in response.
Click next for the details.