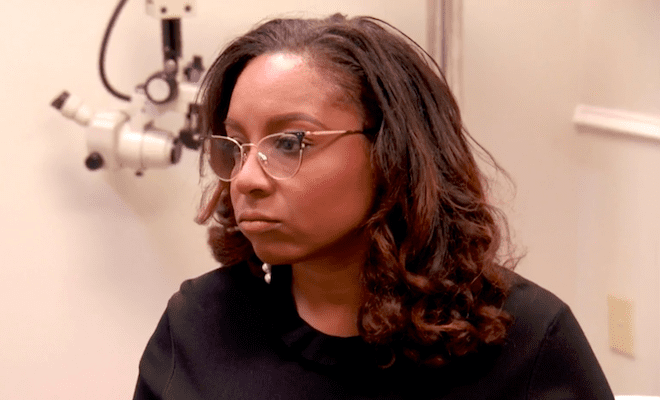 Buffie Purselle is making some waves as a newbie on "Married to Medicine." In fact, she was accused of setting up Toya Bush-Harris' confrontation with Joseline Hernandez by Dr. Heavenly Kimes. Heavenly believes Buffie set up the scene to get even with Toya.
Now it appears as if Dr. Contessa Metcalfe may also be questioning Buffie's motives. Before the latest episode aired, Contessa posted a video to Instagram. In the video, she said, "Get ready, y'all. All new episode of 'Married to Medicine' starts in twenty minutes. Do remember people aren't always who they appear to be. People's motives aren't always clear. And don't be so quick to judge."
Contessa didn't specify who she was referring to. However, she could be referring to Buffie. Some "Married to Medicine" fans are accusing Buffie of faking her hurt feelings for more TV time. Heavenly has also expressed that she believes Mariah Huq put a "battery" in Buffie's back. She's convinced Buffie wasn't offended by the comment initially until she spoke to Mariah about it.
As for Jackie, she said the backlash from fans about the situation has been "hurtful."
Check out Contessa's video below.