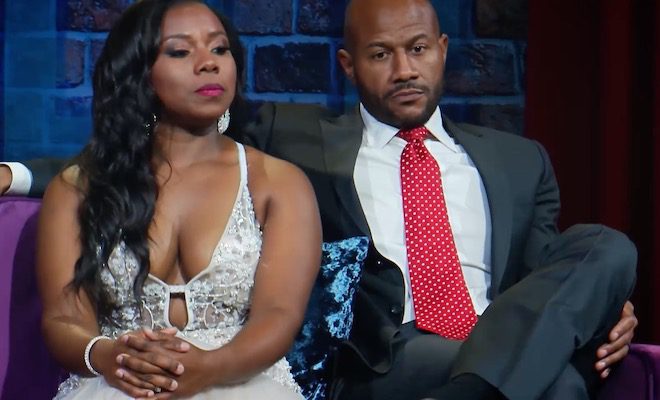 By: A.J. Niles
On part two of the "Love and Marriage: Huntsville" Reunion, Melody, and Martell reveal the current status of their relationship.
Kimmi and Maurice then have a tough conversation with Kiuwha on the stage. This conversation enrages Kimmi and Maurice. And Maurice is brought to tears when Kiuwha reveals she has second thoughts about bringing Monster to Huntsville. Lastly, things get testy between the Holts and Scotts when it's revealed a police report was filed after a video surfaced with Wanda going off on Martell.
Here's the recap for, "Reunion Part 2."
Click next for the details.