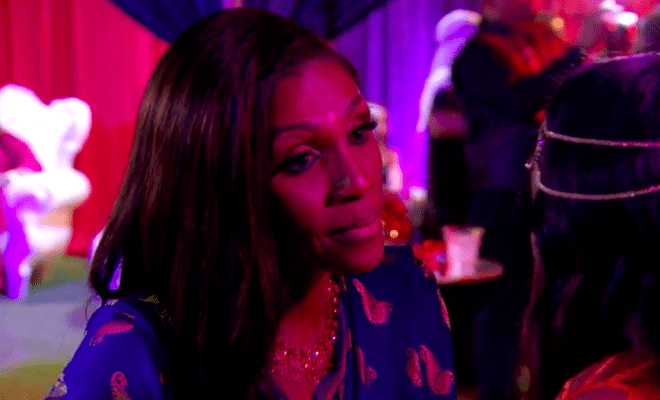 By: Amanda Anderson-Niles
"Married to Medicine" fans are still talking about the reunion. The first trailer was dropped hours ago, and many fans were shocked to find out Dr. Simone Whitmore and Dr. Jackie Walters have fallen out. But on the upcoming episode, it appears the beginning of their demise may have taken place.
While the ladies are at Toya Bush-Harris and Dr. Eugene Harris' housewarming party, Simone pulls Jackie to the side. She tells Jackie that there is "unfinished business" to tend to. Simone is referring to Jackie's defunct relationship with Buffie Purselle.
After Jackie comes to the conclusion that Simone wants her to apologize to Buffie, again, she makes her irritation known. And she begins to question her friendship with Simone.
Click next for the details.