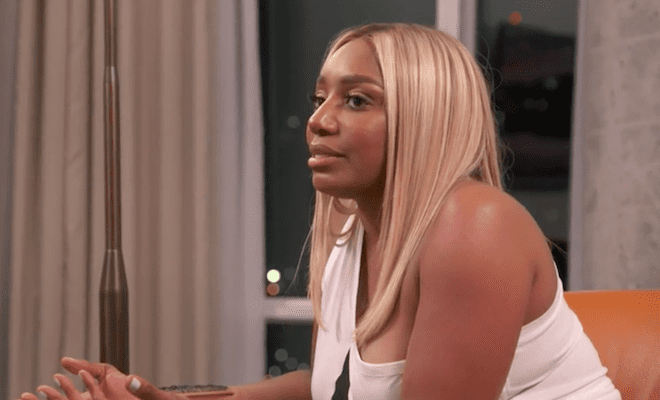 NeNe Leakes had some interesting thoughts about her latest blowup with Kenya Moore. She said the rules only seem to apply to her. According to NeNe, a new rule was set after Porsha Williams assaulted Kenya at the reunion years ago. The rule is none of the women are allowed to violate each other's personal spaces and place things in each other's faces during an argument.
NeNe said Kenya broke this rule when she had her finger in NeNe's face. And Kenya needs to be careful before she ends up in another physical altercation.
When it comes to their feud, NeNe believes Kenya is obsessed with her. She stated Kenya talks about her in most of her scenes. This is baffling to NeNe.
She also discussed the situation that is brewing between Tanya Sam and Kenya. NeNe said Kenya really needs to back off because every relationship she's been in since being on the show has failed. And she needs to worry about fixing her own relationship with Marc Daly instead of gossiping about Tanya's.
Check out the video below.