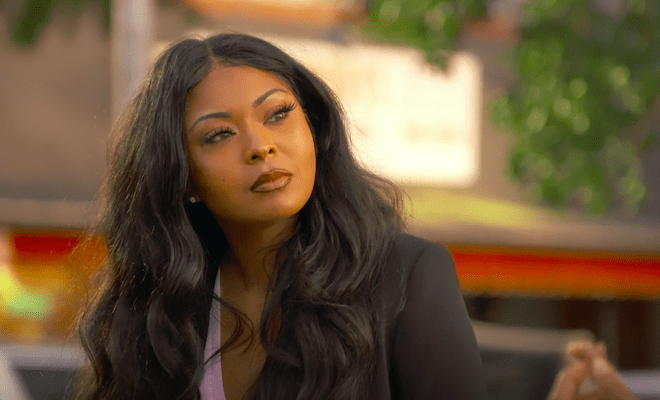 By: Amanda Anderson-Niles
"Black Ink Crew" star Miss Kitty has just about had it with the New York crew. She fell out with Ceaser after Sky said she heard that Kitty slept with Ryan from 9Mag. Kitty denied the accusations but Tati told Cease the rumors are true. Cease then decided to fire Kitty from the shop.
After Kitty showed up to Glenda's funeral, Charmaine offered her a job at 2nd City Ink. On the upcoming episode, Kitty tells Ryan that she is considering taking Charmaine up on the offer. She also slams Black Ink in the process.
Click next for the details.