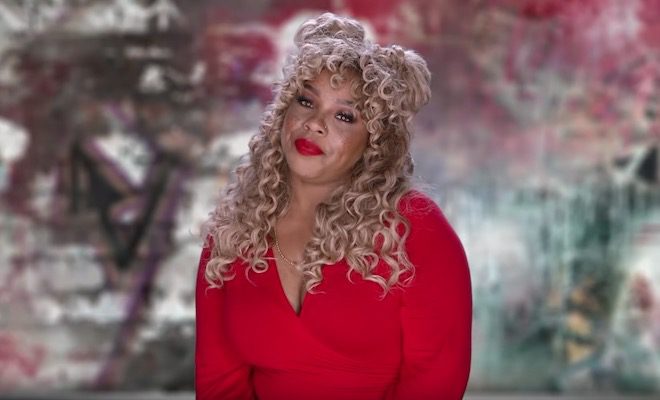 Sam's relationship with Egypt is continuing to cause drama on "Growing Up Hip Hop." On the latest episode, Sam proposed. And Egypt said yes. But that hasn't stopped the criticism. At least not when it comes to Briana and Tee Tee.
Pepa is a supporter of the relationship and she had no problem calling out Tee Tee and Briana on Twitter. Briana clapped back and it led to a Twitter beef.
It also looks as if Briana and Pepa nearly come to blows on future episodes. Interestingly enough, things actually did get violent between Briana and Egypt. Hours ago, Briana hopped on Instagram Live and said that Egypt hit her during filming.
She was supposedly asked to go somewhere to film and came in peace when she saw Sam and Egypt. Briana promised producers she would keep her hands to herself before getting there, so she was stunned when Egypt punched her. Before she could react, security broke them up.
Briana feels blind sighted because she said it came out of nowhere. And she would never put her hands on Egypt. At this point, she believes Sam has really gotten in Egypt's head and Egypt isn't who she thought she was. In fact, Briana lost a lot of respect for Egypt.
Check out the videos below.