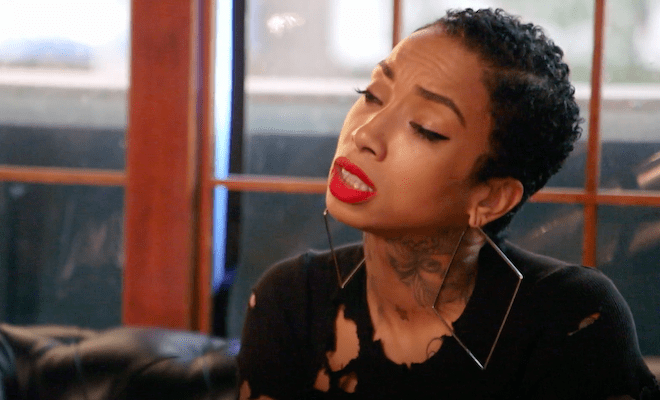 "Black Ink Crew" is coming back with a bang. And there is plenty of drama going down on the midseason trailer.
In the trailer, Sky meets with her son Des. Things get heated between them, and it looks as if an altercation goes down. Later, Ceaser tells the crew that an incident Sky had with Des has resulted in her suspension.
Walt and Jess have another difficult moment in their relationship. Jess tells Walt she doesn't want to rush into having a wedding. There are issues she hasn't moved on from. And later, Walt appears to get arrested in front of the shop.
Bae decides to meet up with her dad after he's been reaching out. But their conversation goes left quickly.
Donna and Alex's bliss could be tested after Donna locks lips with someone else. That someone else could be Tati.
Ceaser finds out Kitty and Ryan have given more life to the rumors now that Kitty has relocated to Chicago. This causes a confrontation between Ryan and Cease.
And Cease will have to make some major decisions about the shop once its future is put in jeopardy.
Check out the video below.
Ceaser's empire is falling. Now, it's business over crew. ?

See the meeting that will change it ALL when #BlackInkCrew RETURNS WEDNESDAY FEBRUARY 26 at 8/7c on @VH1! #InkedOutWednesdays pic.twitter.com/84NiqCrP9n

— Black Ink Crew (@BlackInkCrew) February 19, 2020