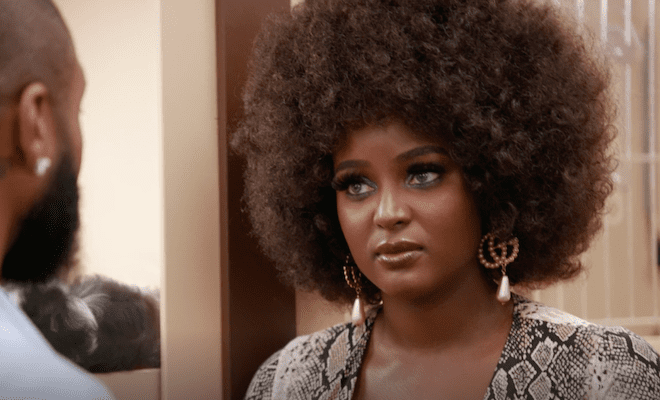 By: Amanda Anderson-Niles
On the latest episode of "Love And Hip Hop Miami," Amara has a lot of decisions to make. After she tells her mother that she reconnected with her father, she also reveals that he's asked her to pay for her cancer treatments. And if that's not enough to consider, Emjay asks Amara if he can be her temporary manager while she looks for a permanent replacement for Julian.
Meanwhile, PreMadonna's old friend Annie has some things to say about Emjay. They used to date in the past and Annie is concerned that he could take advantage of Amara. She ends up making some pretty interesting accusations.
And Miami Tip becomes a target of Saucy Santana after she has some things to say about him getting shot.
Here's a recap for Episode 8.
Click next for the details.