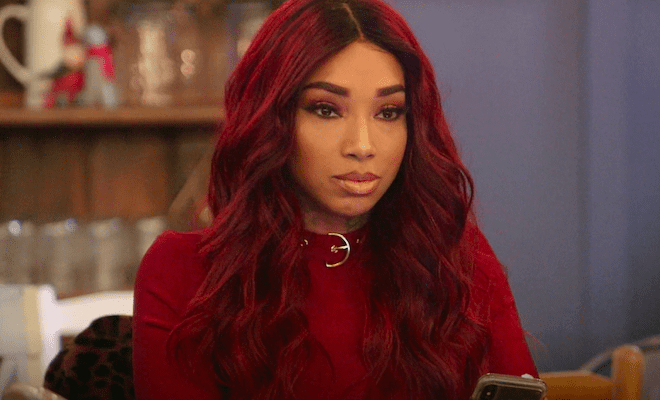 By: Amanda Anderson-Niles
The midseason premiere of "Black Ink Crew" has a lot of people talking. And many of them have a lot to say about what went down between Sky and her son Des. It was a very explosive moment. So much so that Des is now regretting that he ever got close to Sky.
During the scene, Des apologized to Sky for what led to their fallout. But the conversation then went left after Sky told him a young lady sent her a DM saying Des impregnated her. This led to an intense argument, and Sky telling Des that she should have aborted him.
When Des relayed the conversation to Ceaser, he broke down in tears. He regrets letting his guard down with Sky and being "naive" about having a great relationship with her.
To no surprise, Sky has been getting a lot of backlash on social media. And she may have posted a subliminal message about the episode.
Click next for the details.